We always say that our sheds have a million uses – so why not use yours to keep your New Year's Resolutions holding strong all through 2022? Your Tuff Shed building can be so much more than a storage solution. And we've put together this guide to give you a little inspiration for all your resolutions.
If you'd like to be more active…Home Gym Shed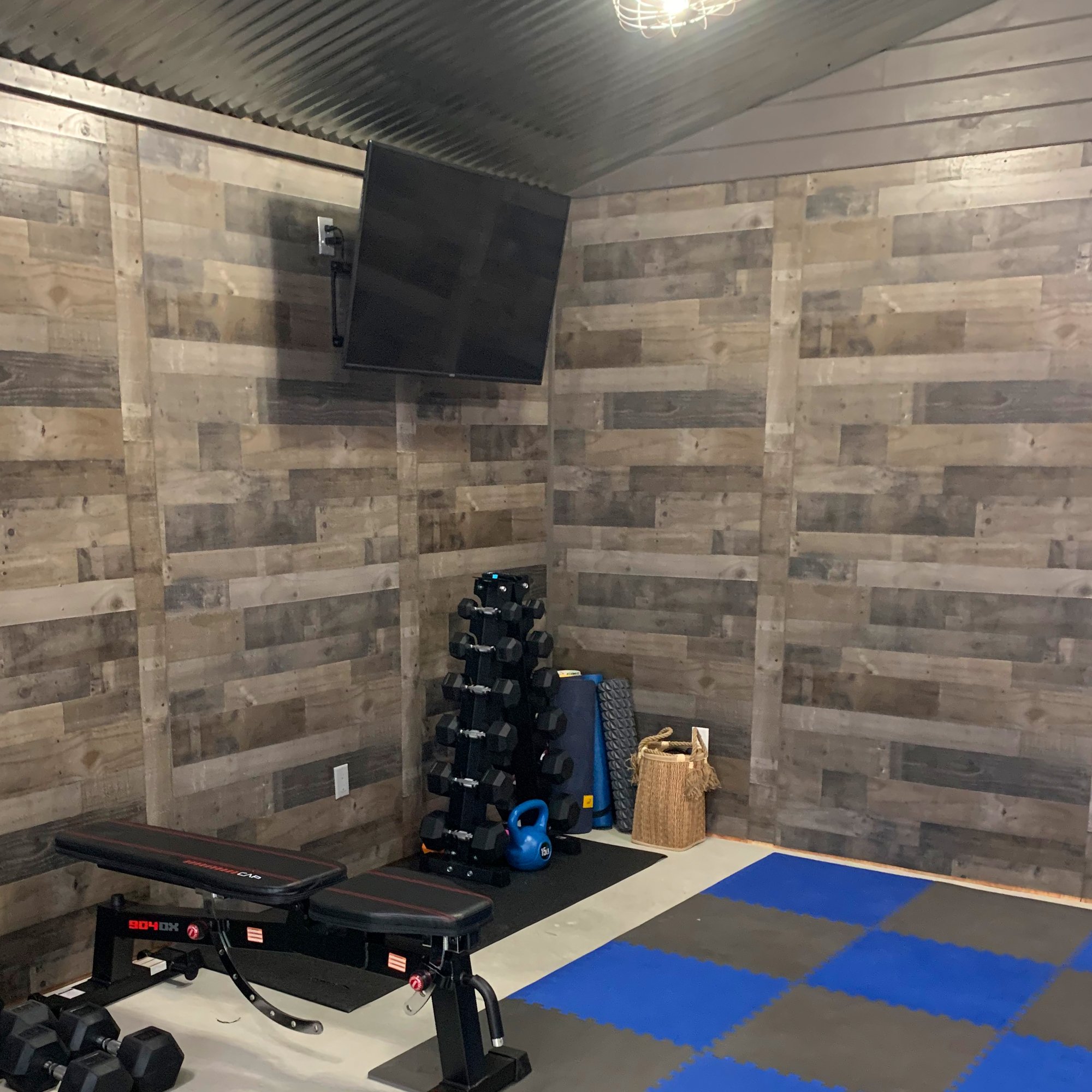 Your backyard shed can make a versatile home gym. Whether you need space for a stationary bike, weight system, or just room to spread out a yoga mat, your shed is the place to do it. And many happy Tuff Shed owners have! You can take a look at Chris' Barn Gym or Lisa's Garage Gym to find some shred-shed inspiration.
If you'd like a better workflow…Home Office Shed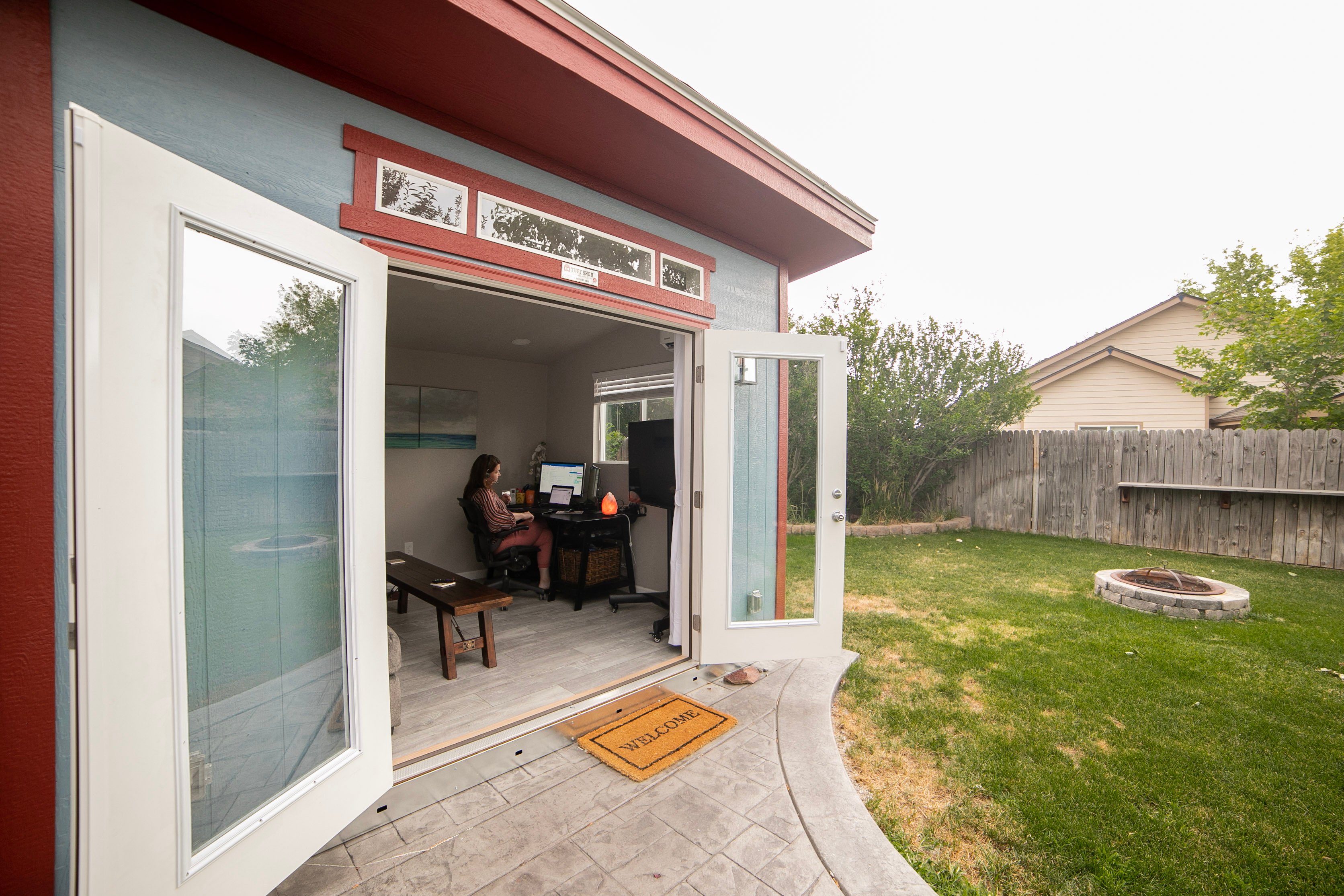 These past few years have led to a significant uptick in our customers working from home. But when your guest room/home office combination isn't cutting it anymore, your shed can take over. Not only will you have more room to spread out and work, but a home office shed can also give you a dedicated, quiet workspace away from your busy home. And even better, it's a quick commute to the backyard. You can check out Natalia's She Shed Office or Dirk's Modern Office for some inspiration.
If you'd like to spend more time with friends and family…Outdoor Entertaining Shed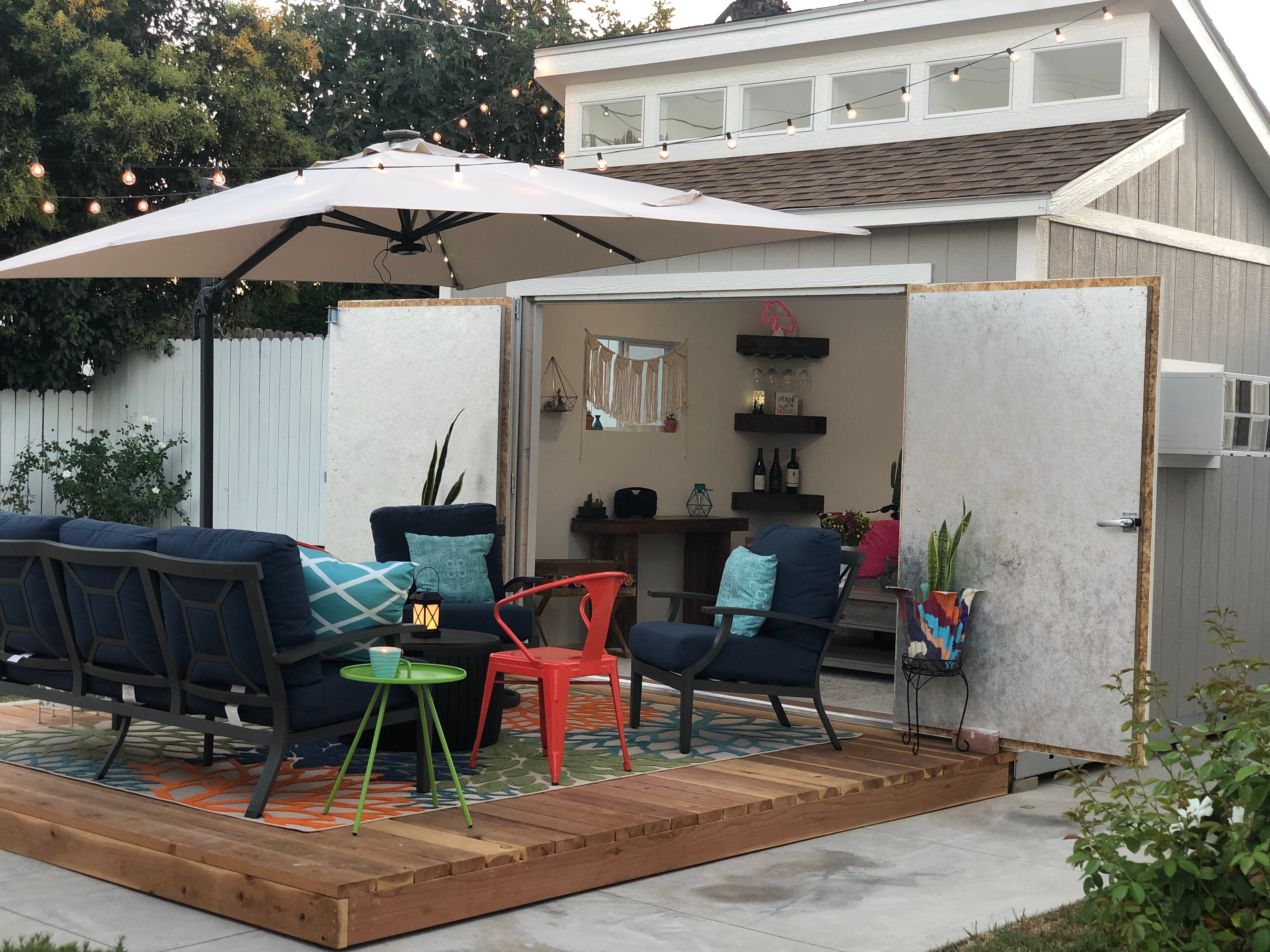 We've seen many great examples of entertaining sheds, from cozy pub sheds, man caves, she sheds, and more. You can use your shed to create a backyard game room, a fun, themed space for at-home happy hours, or even a home theatre. You can find great inspiration for your own outdoor entertaining space with Sam's Pub Shed, Missy's Shed Sanctuary, and Lorna's Backyard Office.
If you want to stay organized…Decked Out Storage Shed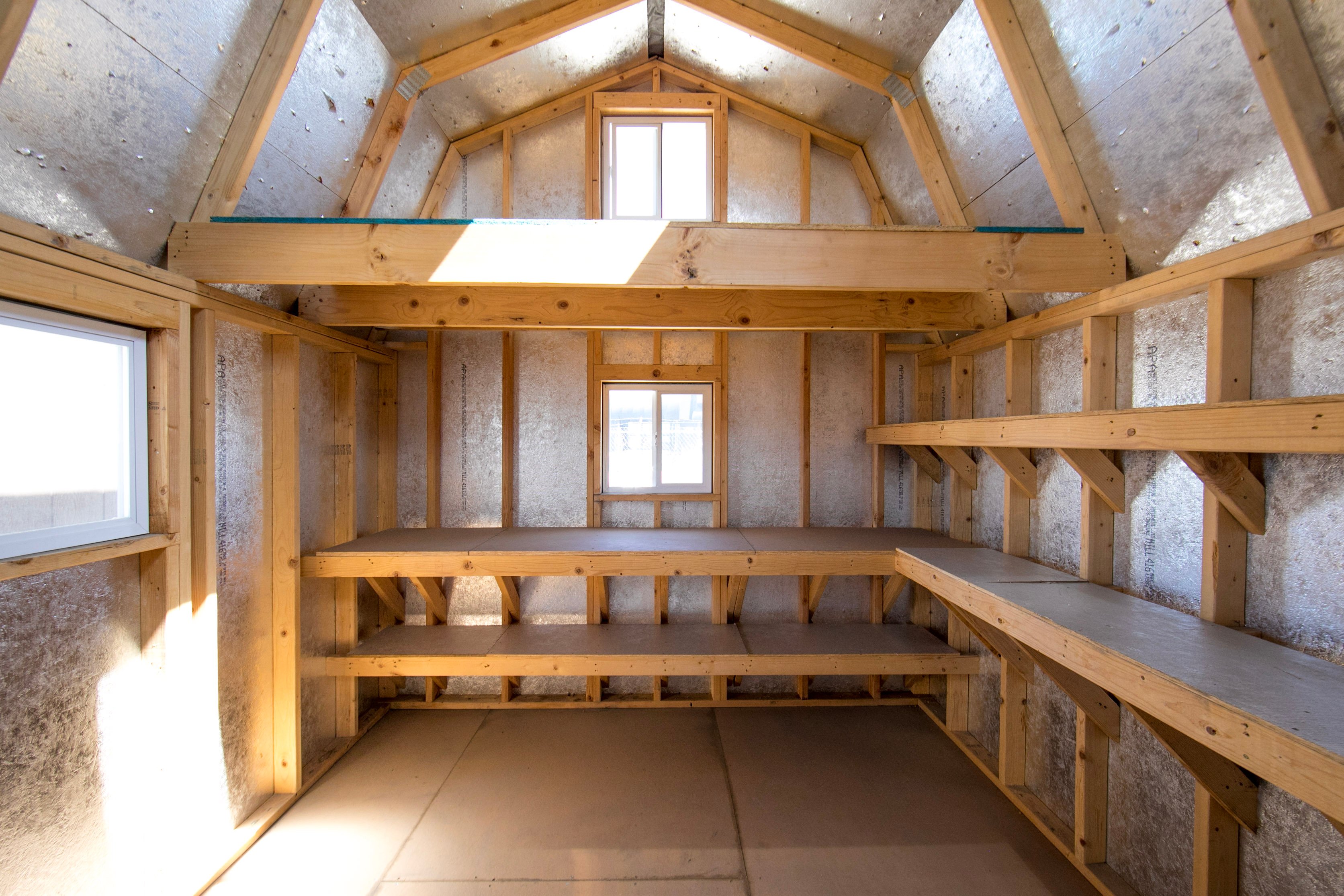 Of course, our sheds and garages make excellent storage solutions. That's why we first started building them. And with the option to add sturdy shelving, pegboard, storage lofts, and more, you can get the perfect storage solution for your needs. If you need a little more inspiration for a great new storage shed or workshop, check out Jack's Super Storage Barn, Natalie's Storage Shed, and Kevin's Clerestory Workshop.
No matter what your New Year's Resolutions are, we bet there's a way a Tuff Shed building can help. Your new shed, studio, or garage can even be a multi-purpose space. Our team is here to help every step of the way, from the design, to the delivery, and installation of your new building.