It's hard to believe that 2021 is coming to an end. For our team, it's been a busy year, full of sheds, garages, and studios, and we're taking a moment to look back at some high points. Come along with us from our most popular buildings to our favorite customer stories and wrap up 2021 with these Tuff Shed highlights.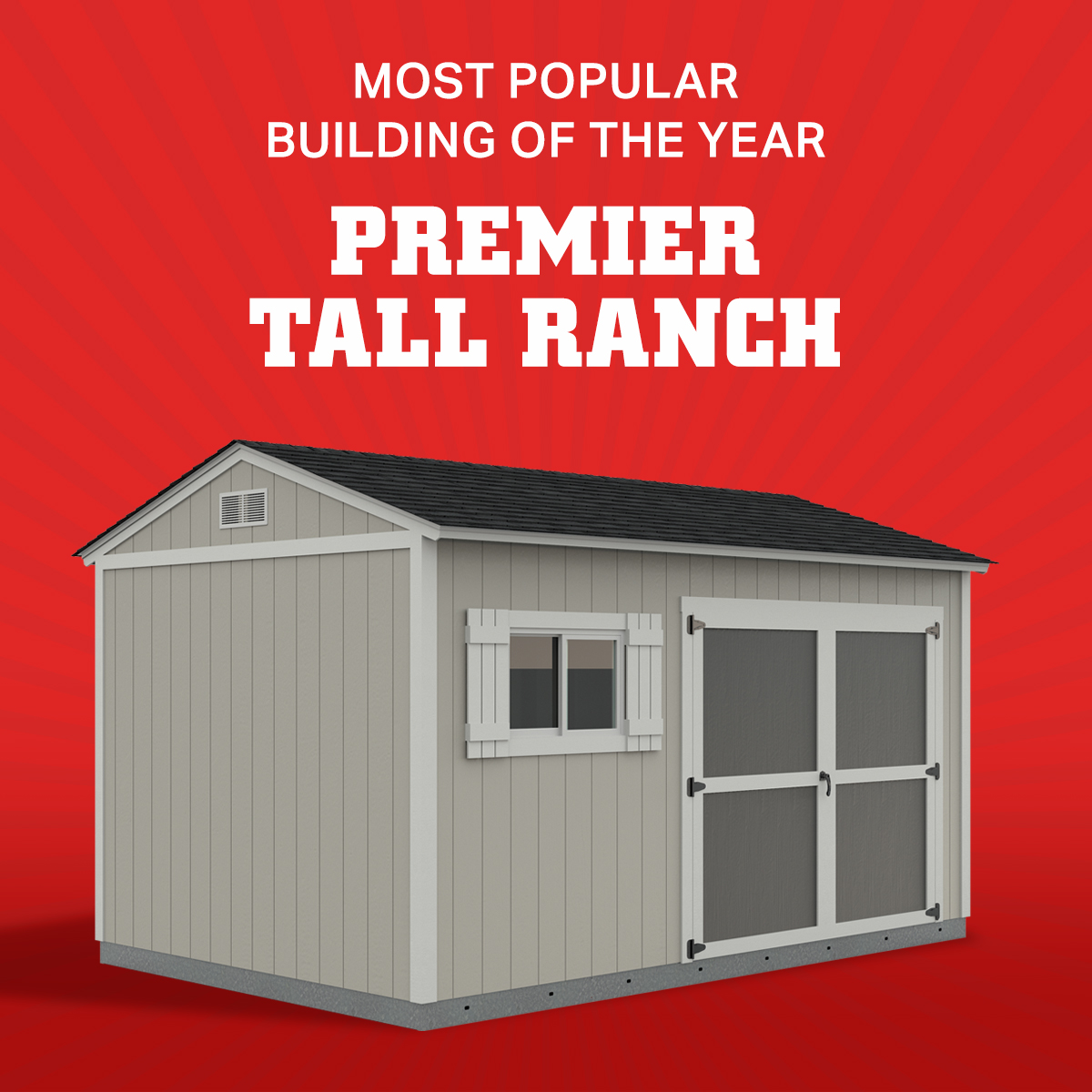 2021's Hottest Building
Our most popular shed style over the past year is far and beyond, a 10×12 Premier Tall Ranch. A 10×12 building can fit in most backyards without requiring a permit (your local team can help with that!), and our Premier Tall series is an excellent solution for adding extra benefits like sidewall height and an extended warranty.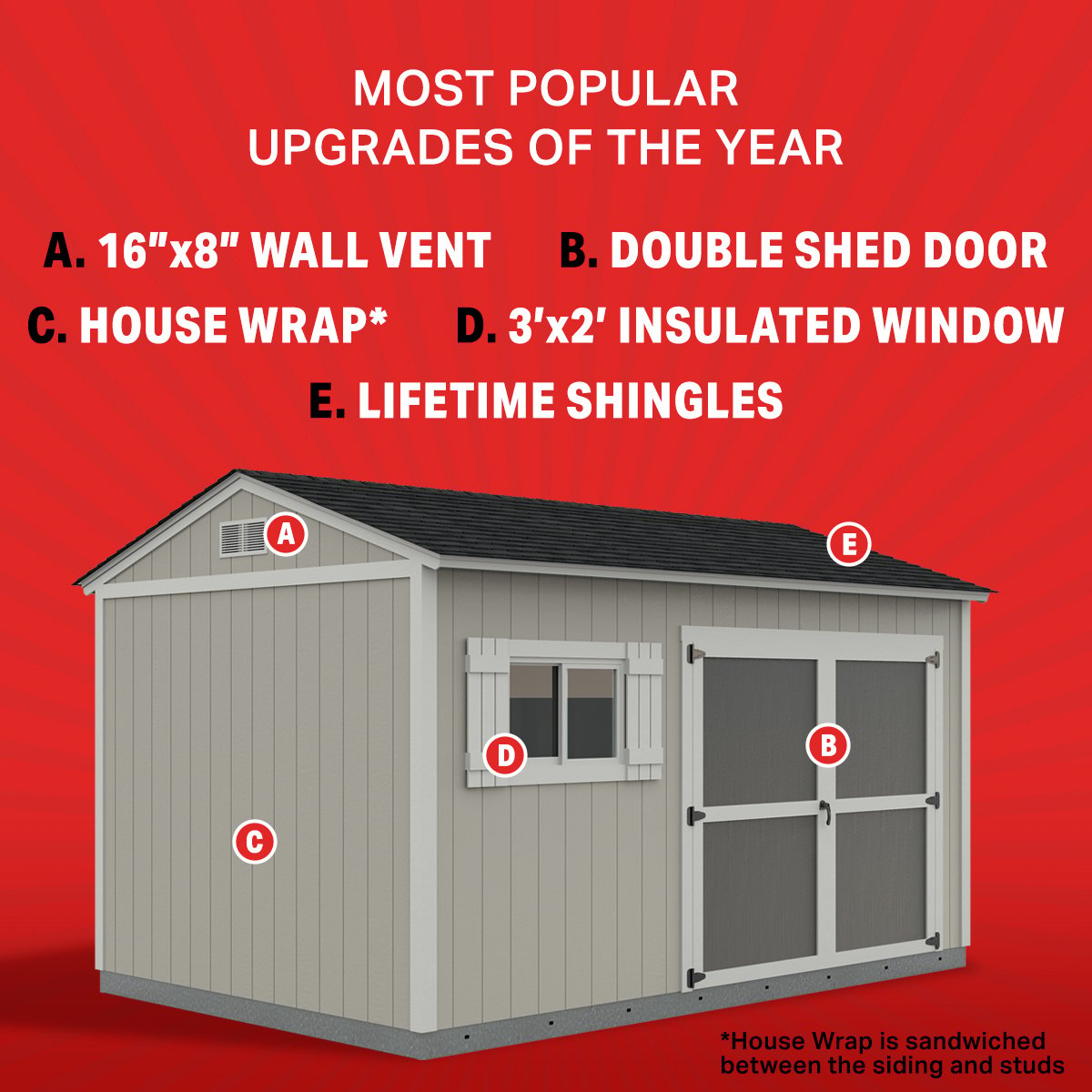 2021's Hottest Upgrades
Our most popular options and upgrades all add up to a great workshop or home office – especially our house wrap. If you plan to insulate your shed or studio after installation day, add house wrap to your design. Our double door option, vents, and window upgrades make for a great backyard workshop and storage shed with style.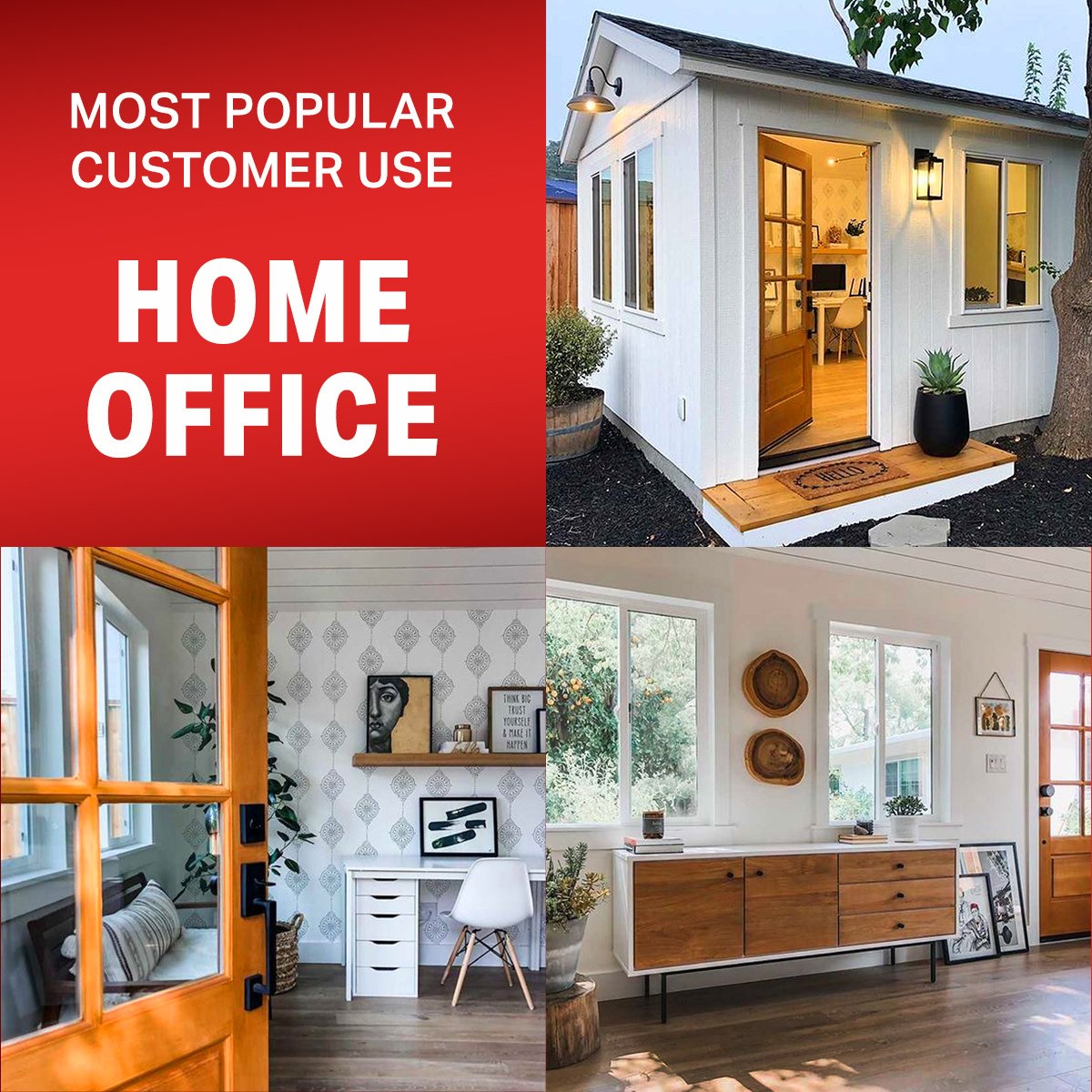 The Year of the…Home Office
It's no surprise that our customers have put their buildings to work as home offices over the past year. We've seen quite a few extraordinary work-from-home solutions and creative shed conversions. Natalia's She Shed Office, pictured above, is a great example. She and her husband use their office shed as a dual home office and staging room for Natalia's interior design business. The interior highlights Natalia's creativity and passion for her work.
It was truly a busy year for backyard sheds, studios, and garages. We were happy to become a part of our customer's backyards, and we look forward to another busy new year. And if you find yourself in need of a new storage shed, future home office, or backyard workshop, you know who to call!