The best home improvement projects start with a shed. For Natalie, a backyard makeover was overdue and she needed a storage shed that would look great with her landscaping plan. The result is the perfect spring shed. And of course, there's plenty of space for all of Natalie's landscaping gear.
Natalie began the backyard makeover project by clearing out a makeshift storage space alongside her home. "It used to be such a mess," laughs Natalie. "It was our junkyard, made up of spiders snakes and dirt." With new landscaping plans underway, she decided it was time to upgrade her storage plans as well. So, she came to see our Murrieta, CA team to design her new storage shed.
Natalie's Shed Design
There were quite a few considerations for the new storage shed. But, most importantly, she needed room to park a gator utility vehicle inside. Our team worked with Natalie to design a 10×12 Premier Tall Ranch, complete with a full wall of pegboard and two walls of double stacked shelving. She also added wooden ramps and a double door to make moving the gator in and out the shed quick and easy.
While the shed use may be utilitarian, Natalie wanted it to look great as well. With transom windows, a sidewall window and window box, and door trim, the storage shed has a bit of style too. "It's so cute and everything is picture perfect," says Natalie of her new storage space.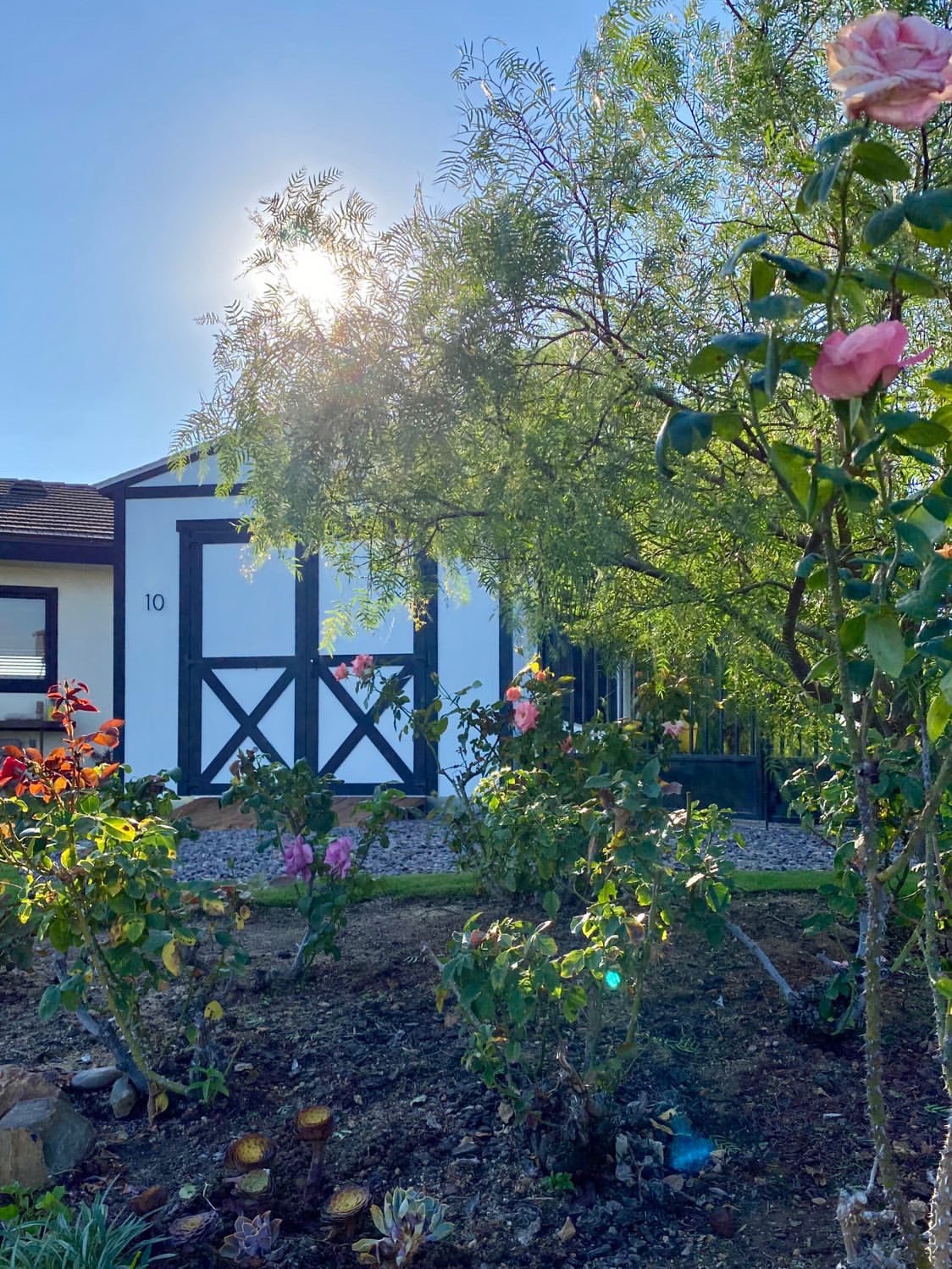 Surrounded by her new landscaping, Natalie got the perfect spring shed. And with the new season rolling around, we'd bet that she's already making use of all the landscaping tools stored on that well-organized pegboard wall.
Ready to design a storage solution of your own? If you'd like it to match Natalie's shed, start with a 10×12 Premier Tall Ranch and add: