If you're designing your shed to be a home gym, you want to make sure it's extra tough. While working with exercise guru Tom Holland and equipment manufacturer Bowflex® to design his new home gym, our team added some special upgrades to ensure his shed will work just as hard as he will during his workouts. Read on for more on these additions and how they can improve the strength of your already tough, Tuff Shed building.
To start, Tom and our team customized the floor system to stand strong under all the weights and exercise equipment that will be inside the shed. His 10×12 Premier PRO Studio features upgraded 16" on center floor joist spacing, an upgrade from our standard (and already strong) 24" joist spacing. We added even more strength with an extra layer of floor sheathing.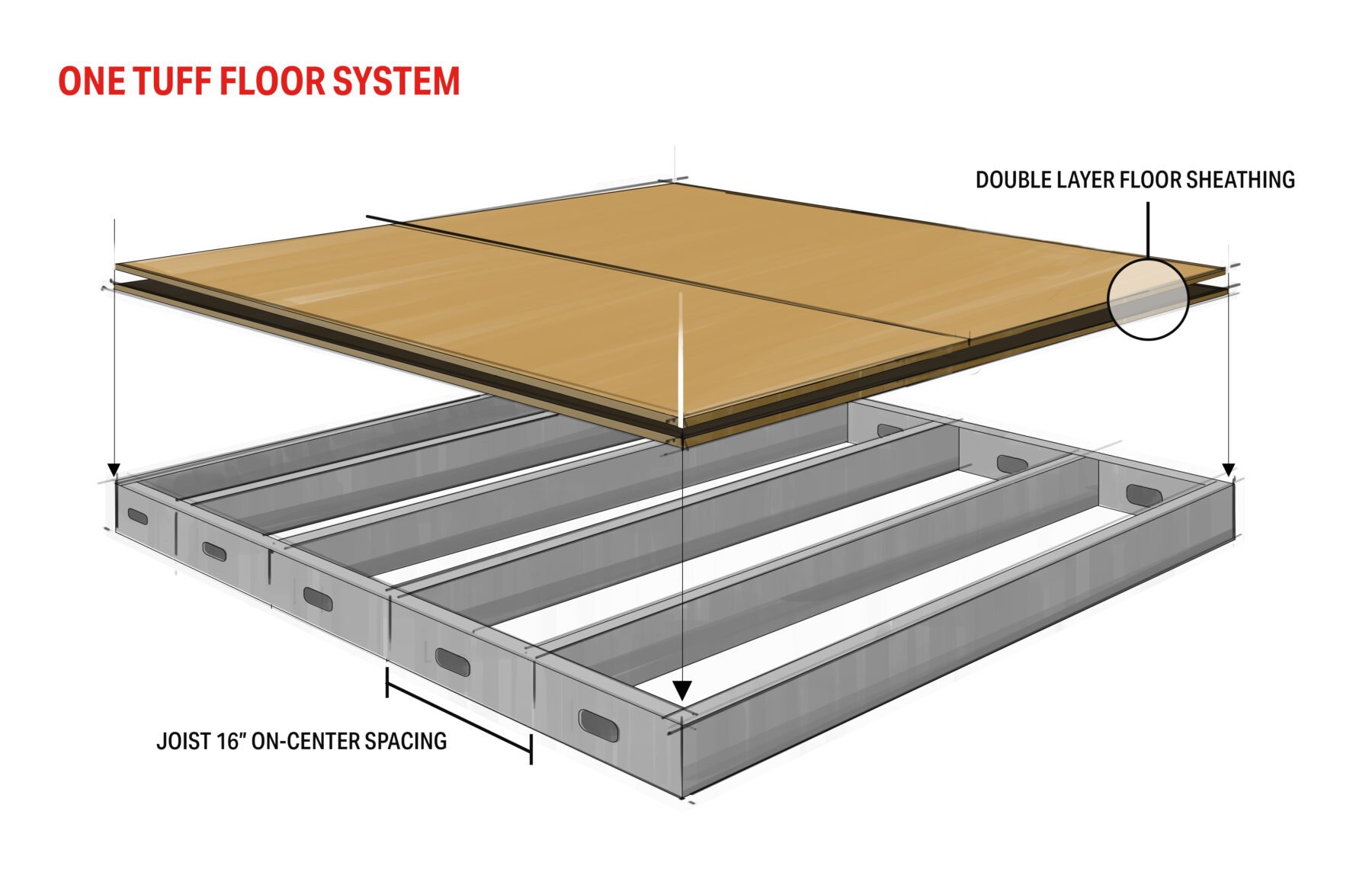 In addition to all the strengthening components, Tom's home gym design features a few extra options that add style to his future gym. He added a 3×3 window and 12"x12" vents. Not only do these three upgrades add style, but they also add necessary air flow and light inside the shed. Tom also chose vapor barrier house wrap to get his shed ready for the finishing touches that he plans to add after Tuff Shed finishes installing the building, like insulation and drywall.
How to Get Started:
Tom's future home gym is a true testament to the customization and options available for our buildings. No matter how you choose to put your future shed, studio, or garage to work, a few extra options and upgrades can make a big difference. We recommend a trip to your local Tuff Shed showroom to chat with our sales and design experts about your building plans. We're sure they'll get you set with a great building design that fits your needs and fits your backyard.
If you haven't already entered to win the ultimate home gym, you can do so here: https://www.tuffshed.com/bowflex/. The lucky winner will receive a customized Tuff Shed building, completed with a full suite of Bowflex fitness products.
For more tips on the best interior finishing touches for your home gym, check out our DIY guide here: https://www.tuffshed.com/diy-guide-turn-your-shed-into-a-home-gym/ .