Wade Dooley wanted to protect a water hydrant placed in the middle of his driveway. But what began as a simple project quickly evolved into a total property transformation.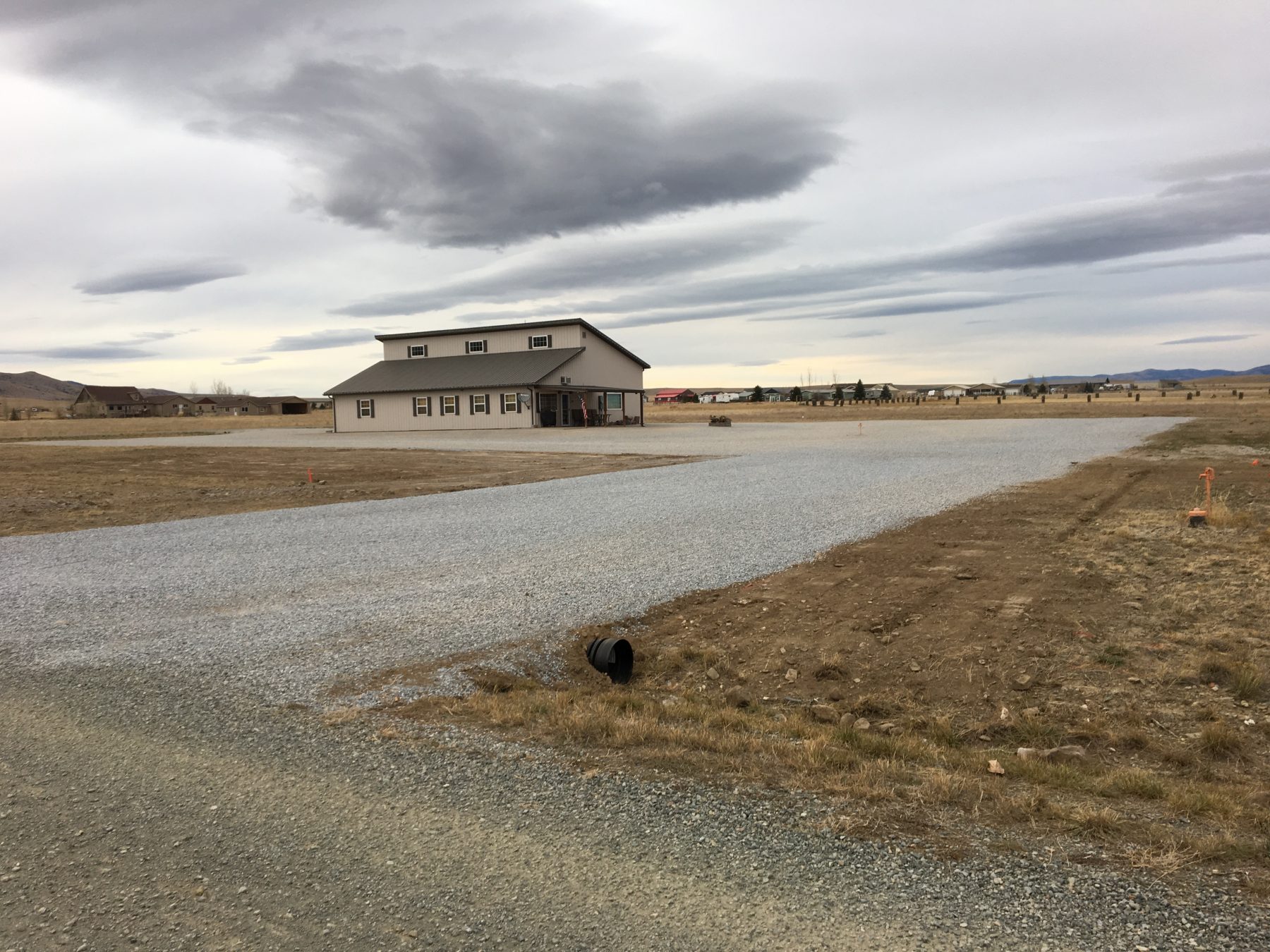 He was in the market for a small, lightweight shed to act as a barrier, but then he stopped into our Helena, MT showroom. After discussing his idea with General Manager Chris Voss, Wade figured out that he could dream a little bigger. "The more I started thinking about it, I thought I might as well put it on a concrete pad, then I should add a patio, and finally we landed on the idea of a party shed," says Wade.
Together, Wade and Chris designed a 10×12 Premier Tall Ranch shed that would soon be the new centerpiece for Wade's property. "When we started the project there wasn't any grass or trees in sight. By the time the shed was built I was planning for some grass, a walkway, and trees around the shed."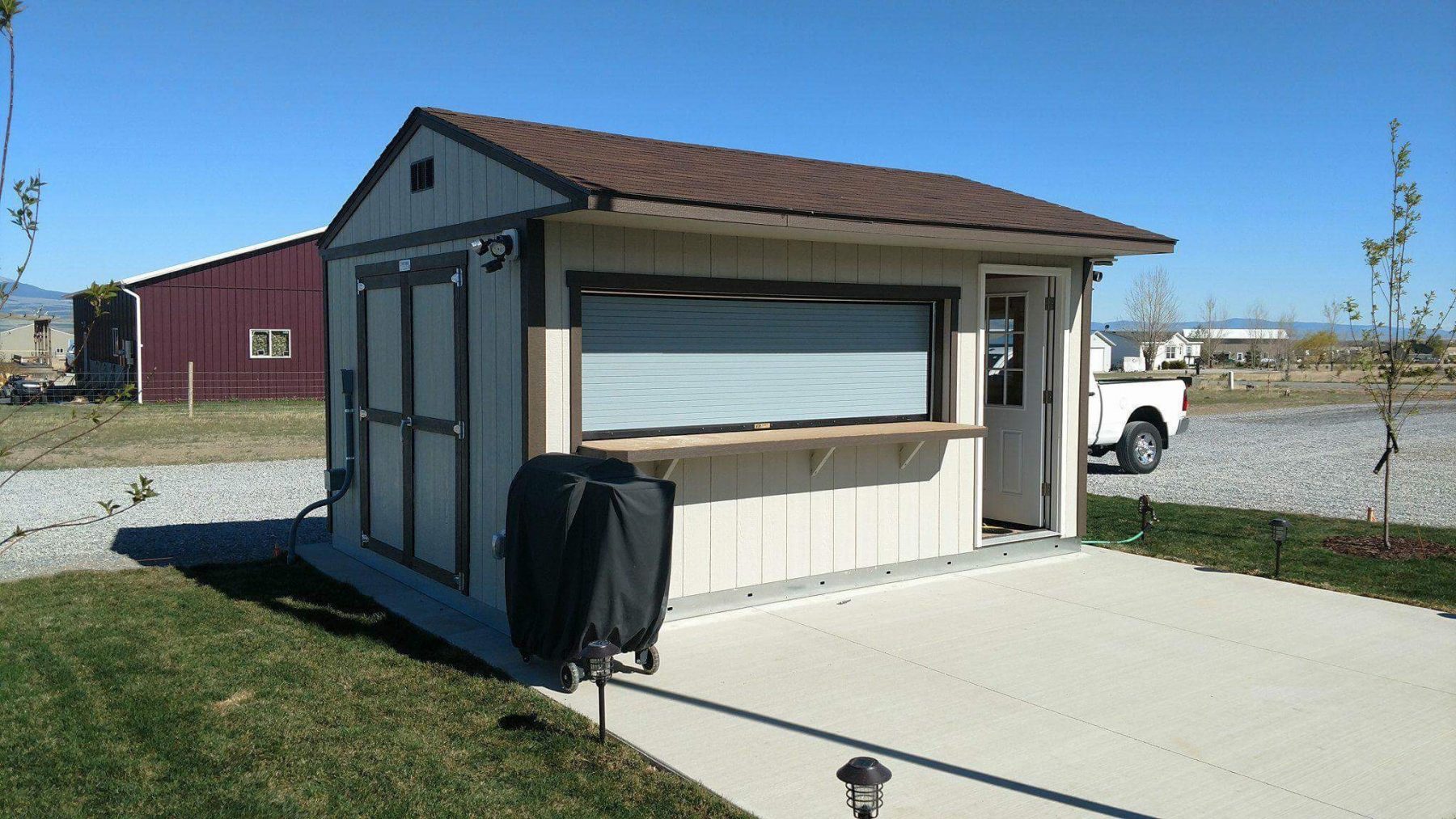 Wade did have one specification for his new building – that it not be anchored to the concrete. "I like the shed so much that if I ever move closer to the lake, I want to be able to pick it up and take it with me," says Wade. And it's not hard to see why.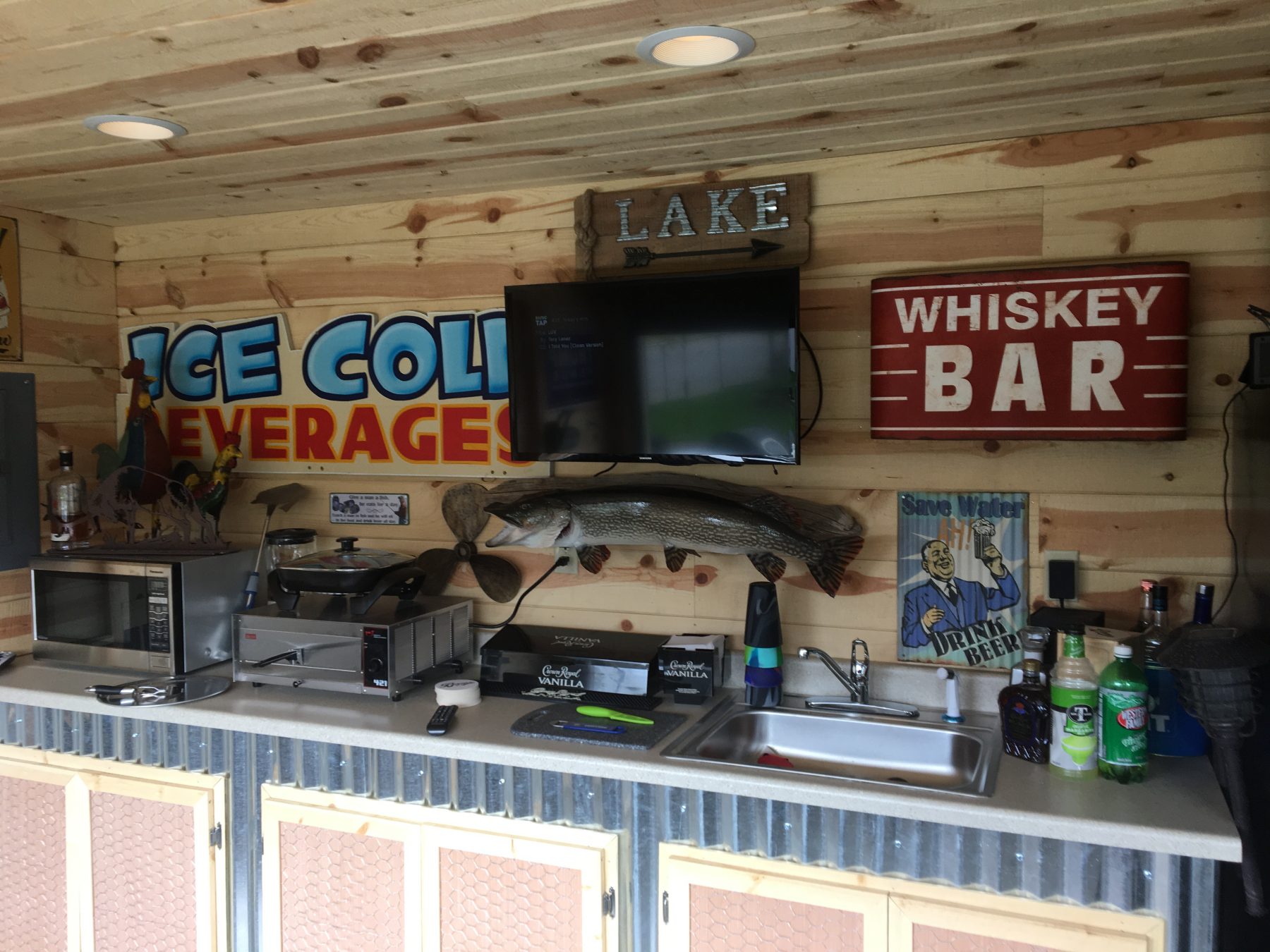 Since the shed was installed, Wade and a local contractor fully finished out the interior with electric wiring, galvanized steel, pine tongue and groove lap siding, and plenty of bar shed décor. If you look closely you can even see the chicken wire accents on the cupboards, an homage to Wades' collection of roosters. "We use the bar every weekend when we're up there fishing. It's turned out to be such a fun little shed," says Wade.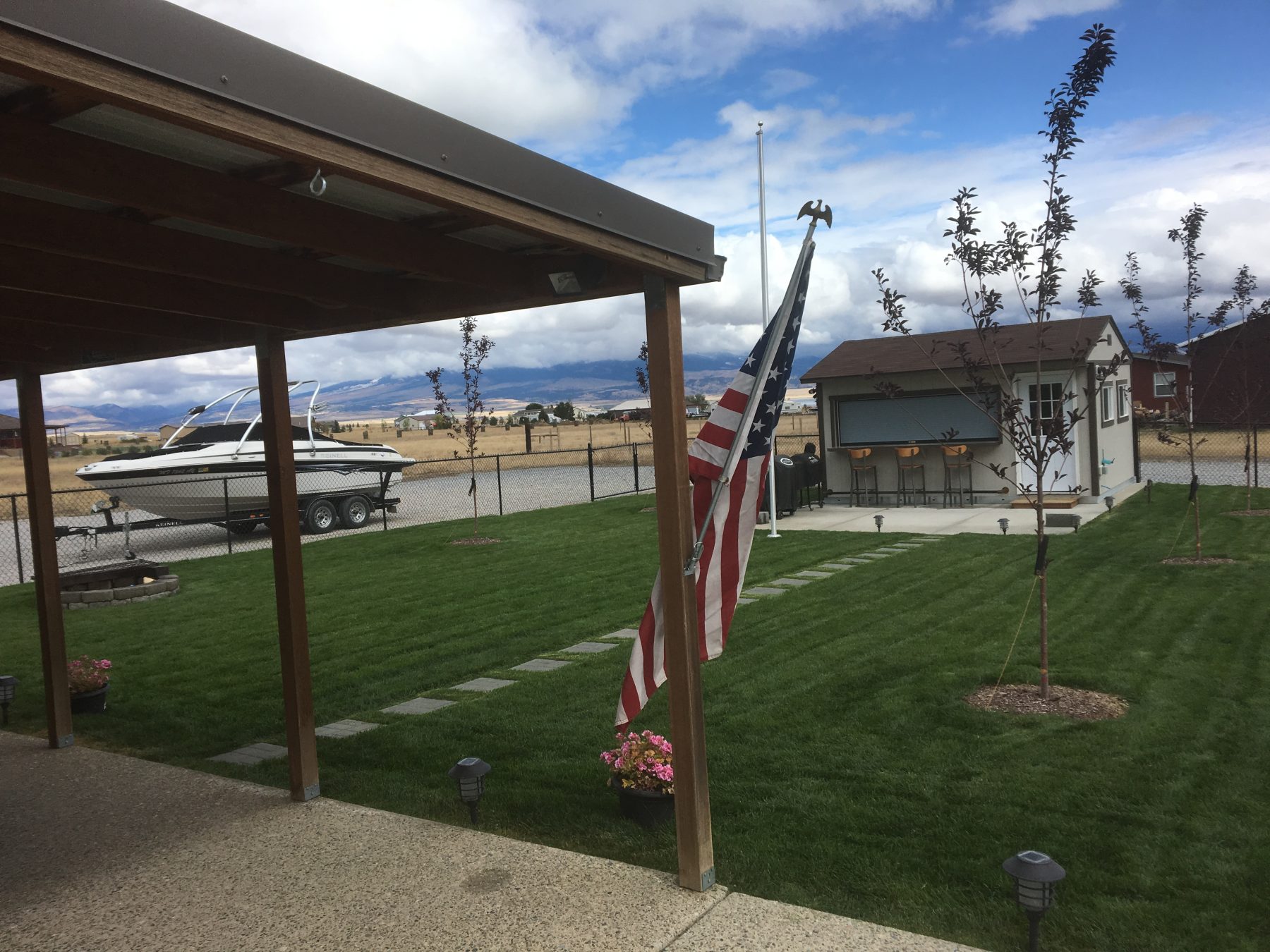 The new party shed has become the perfect addition to Wade's lake property. According to Wade, working with Tuff Shed made the shed even better. "I'm super happy with it all. Everyone did a great job in putting together the building."