Gail and Lynn Wills needed more room to spread out at their Texas home. Not only were they lacking storage space, Lynn's guitar building hobby was growing after his retirement. The Wills needed a new building that would serve multiple purposes, while still adding value to their property.
"We had a hideous three-sided shed that had to go," says Gail, "When we saw this cute barn style by Tuff Shed, we knew that the old shed needed to be taken down." They demolished the old shed, but left behind the concrete pad to serve as a base for their future barn.
The Wills decided that a two-story Premier Pro Tall Barn would work perfectly for both a workshop and a storage space but as soon as it was built, Gail changed the plan. "It was just so cute that I couldn't let the upstairs be a storage room," she laughs. Instead, Gail is using the second story as a crafting clubhouse for her and her two granddaughters.
Since the barn was built, the Wills have gotten to work finishing out the interior themselves. They've begun installing drywall and interior lighting and are happy with the early results. "It's coming out cute as a button and I just adore it," says Gail.
You might have noticed the cupola on the roof. That was a special find by Gail at the Round Top antiques fair in Round Top, TX. The shutters and shingles were also provided by the Wills to match the new barn perfectly to their home.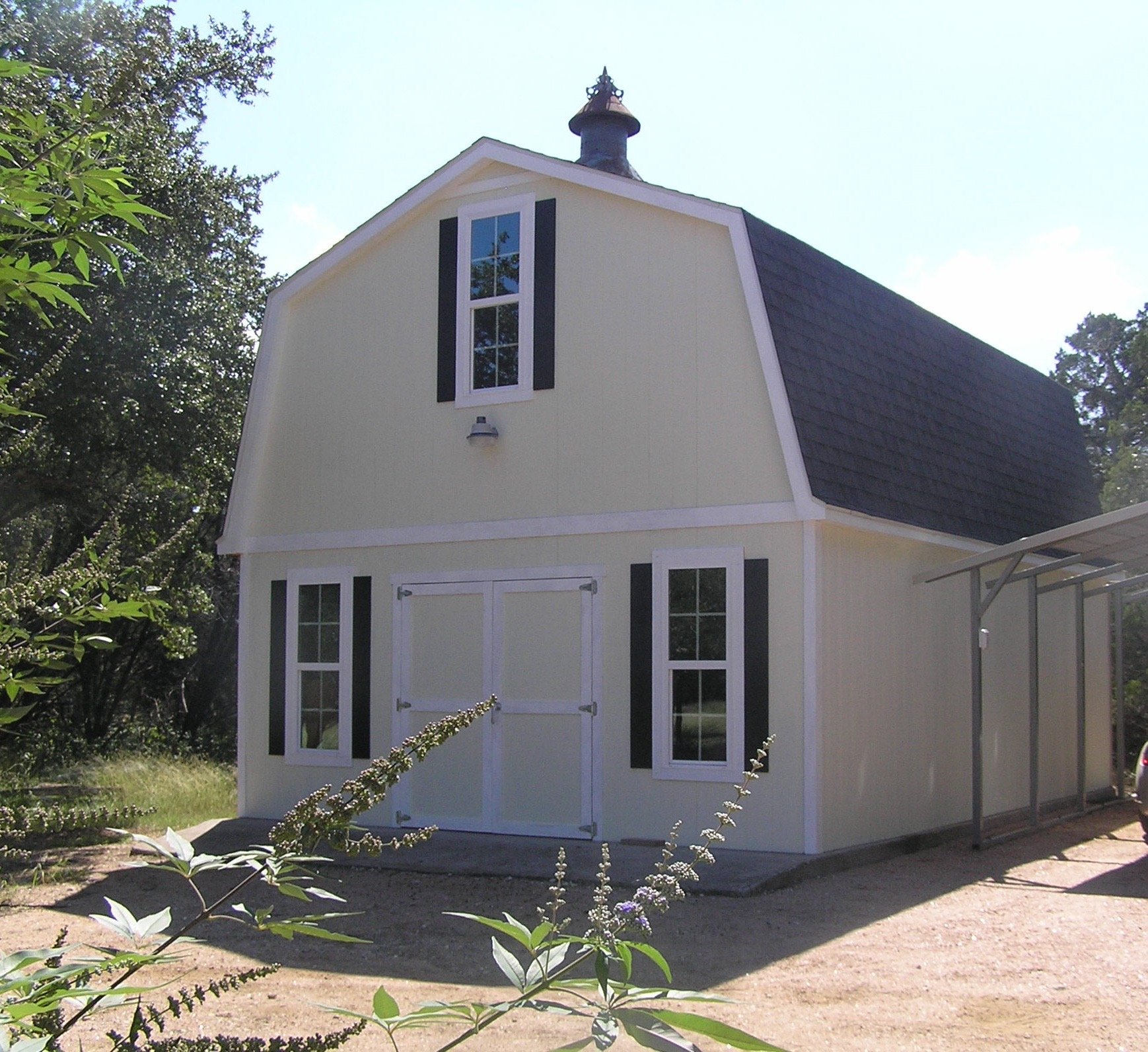 "It has just been the most pleasant experience working with Tuff Shed. The barn is so cute and they allowed us to do a lot of customizing to make it perfect," says Gail. And we couldn't agree more – the new barn is a great new addition to the Wills' home.

Start designing yours on our online configurator.