A hungry bear coming out of hibernation can be a tough opponent. But not nearly as tough as our sheds. Troy, a happy Tuff Shed customer, wanted to share his story of a thwarted bear break-in. The hungry nighttime visitor lost the battle with Troy's storage shed in this awesome edition of Tuff Shed vs.
Troy and his family are used to wildlife activity in their neck of the woods, but they were lucky enough to catch this battle on camera. The bear certainly did try her best to break in, tugging on the door and handle – even knocking off some of the trim. But in the end, the shed was just too TUFF.
"This big sow had been by a number of times, but this time she tried to break in and failed," says Troy. "After her most recent visit, I  just need to touch up the paint and reattach some trim. The shed will be as good as new. It's a great product!" We couldn't agree more, and Troy's security cam footage is all the proof we need to see.
And it's not the first time a Tuff Shed building has attracted a bear. This one found a shed's roof to be a cozy place to enjoy a break. Even under all the weight, the roof was unharmed, and the shed owner got to snap this great photo.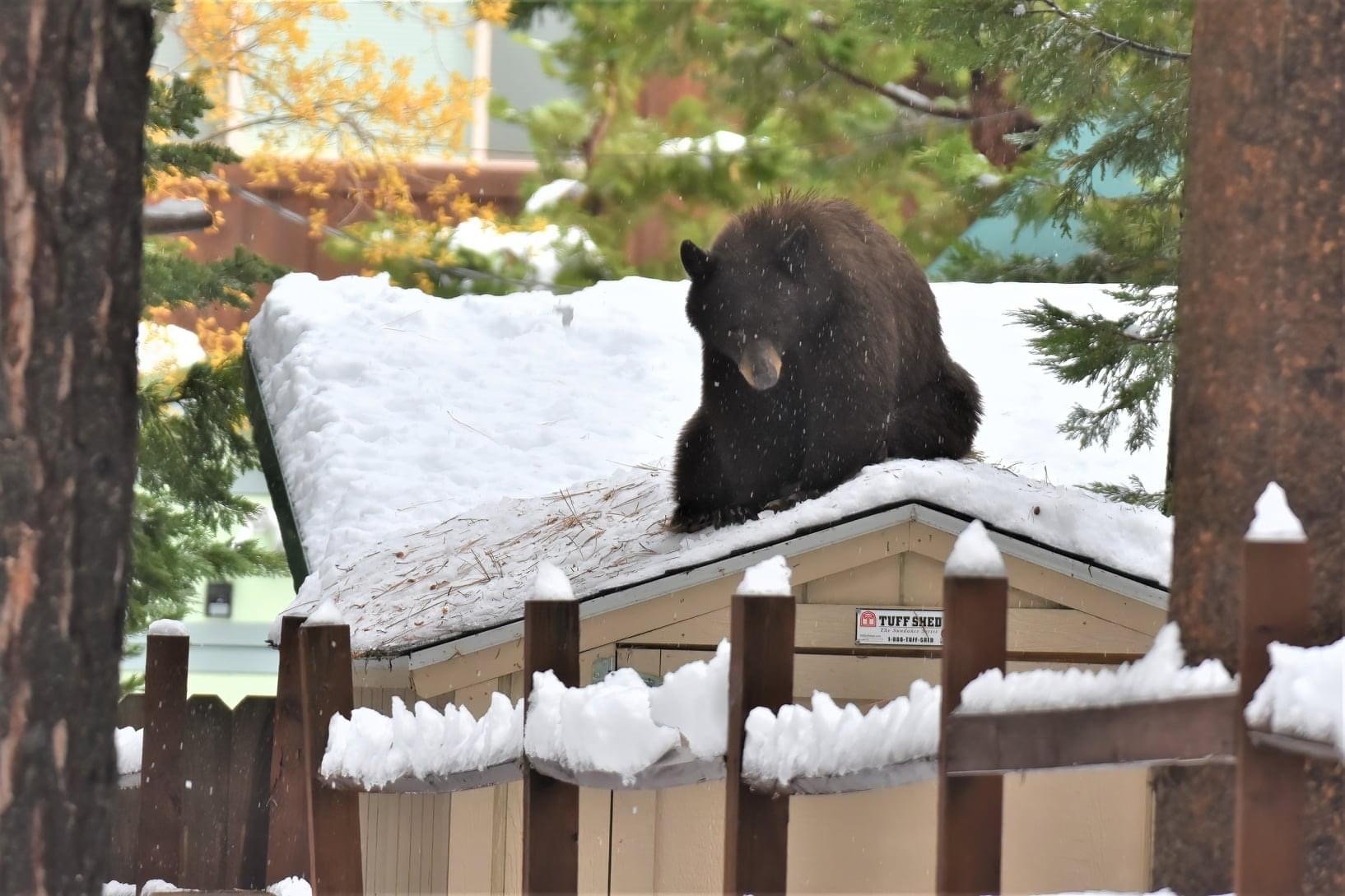 It seems like Tuff Shed vs. bear is a popular matchup! Though we didn't get video footage from this attempted bear break-in, we got great photos from Janet of her shed after the incident. You may notice it's one of our old door designs, but it's just as tough.
In the end, you can't beat a shed that stands up to a hungry bear with hardly a scratch. And if this TUFF shed isn't enough proof, take a look at this shed that stood strong during an RV fire.