Kimberly Bien's company, Salted Sanctuary Soaps, got too big for her kitchen table. With no extra storage room in her home and a growing order list, she needed room to expand. A fresh start in a new backyard studio turned out to be the perfect solution.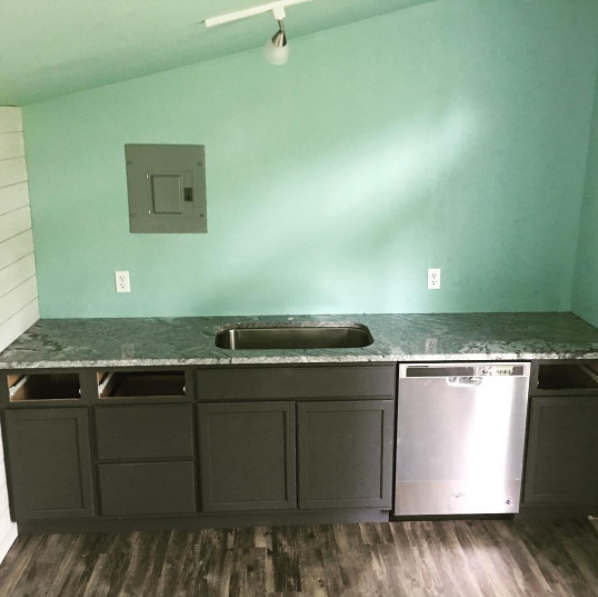 "We were remodeling our home and when we got to the room that was going to be my office, my husband suggested something bigger," says Kimberly. With a new plan in mind, she got to work researching backyard studios. Kimberly knew she wanted something modern but had no idea that Tuff Shed had a style that would fit what she had in mind. "I thought Tuff Shed only sold storage sheds. I had no clue that you could customize the buildings to be anything you wanted." When she discovered our Premier PRO Studio, she knew it was exactly what she wanted.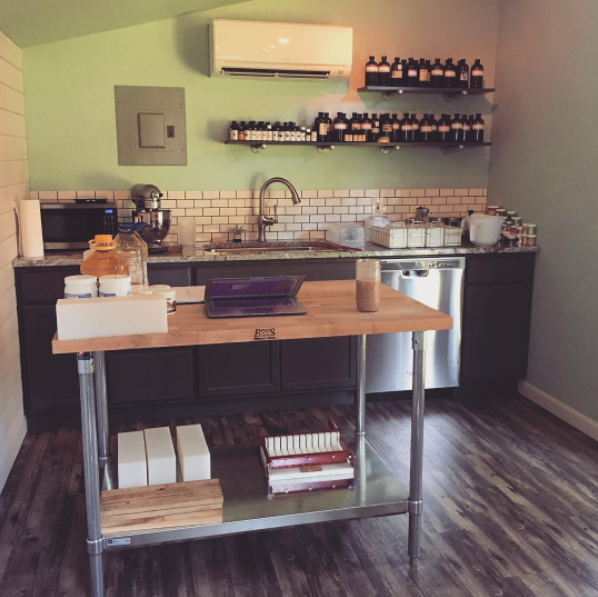 While she browsed through our blog and Pinterest pages, Kimberly found that her future studio could be an ideal modern workspace. "I basically started designing my dream kitchen. I'm very visual and my husband is a minimalist, so this studio became my place to spread out." As soon as her 10×16 Premier PRO Studio was installed, Kimberly started implementing her design ideas.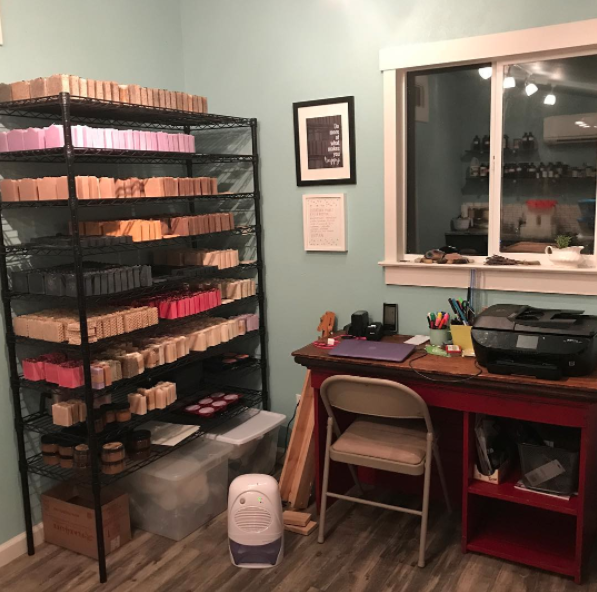 It's evident that her creativity took the spotlight when finishing out the studio. With granite countertops, subway tile, laminate flooring, and modern style elements, she's created a great, functional workspace. "My goal was to have a super relaxing, 'Zen' space," says Kimberly, "It's an awesome place to work and relax." You can learn more about Kimberly's company on her website here: http://www.saltedsanctuarysoap.com/.