For Eddie Valek's three pups, life is good in the dog house. Levi (black lab), Lucy (Husky), and Ruby (Carolina) have everything they need in their custom shelter, which provides a great alternative to doggie day care.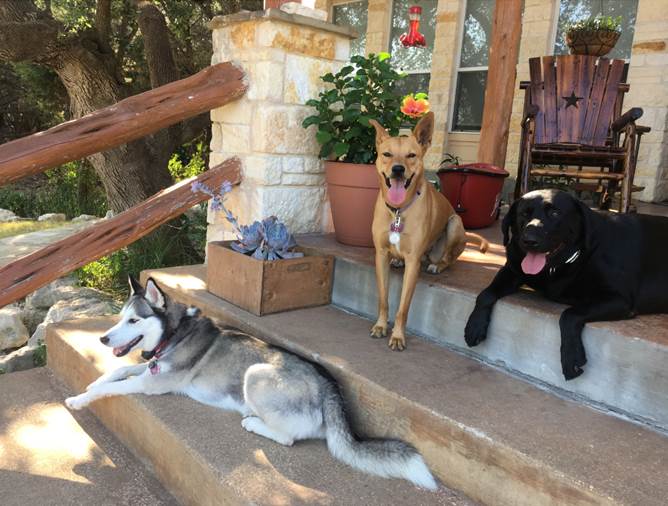 "We needed a place for them to hang out while we're away at work every day," says Eddie. He came to our San Antonio, TX team with his idea and the team got to work planning a puppy paradise.
The dog house is larger than our typical pet shelter styles, but for good reason. They had to fit the pups' comfiest possession inside. "We put their favorite couch and a window AC unit in there," says Eddie. It seems that this Premier Ranch shed has everything a dog could need, including a pet door that opens up into a kennel for outdoor playtime.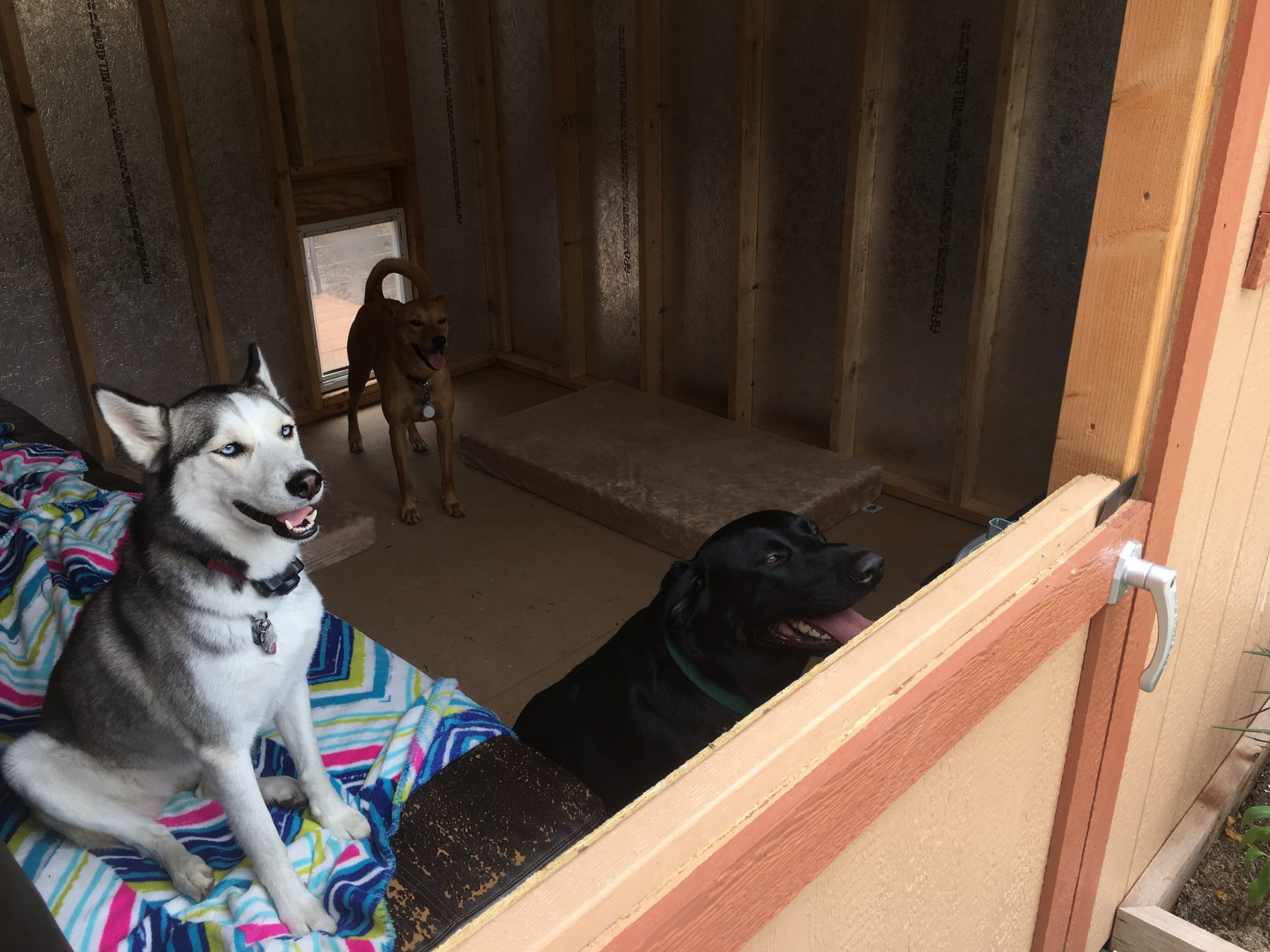 It's not hard to see how happy these three are with their new shelter-just take a look at their faces.