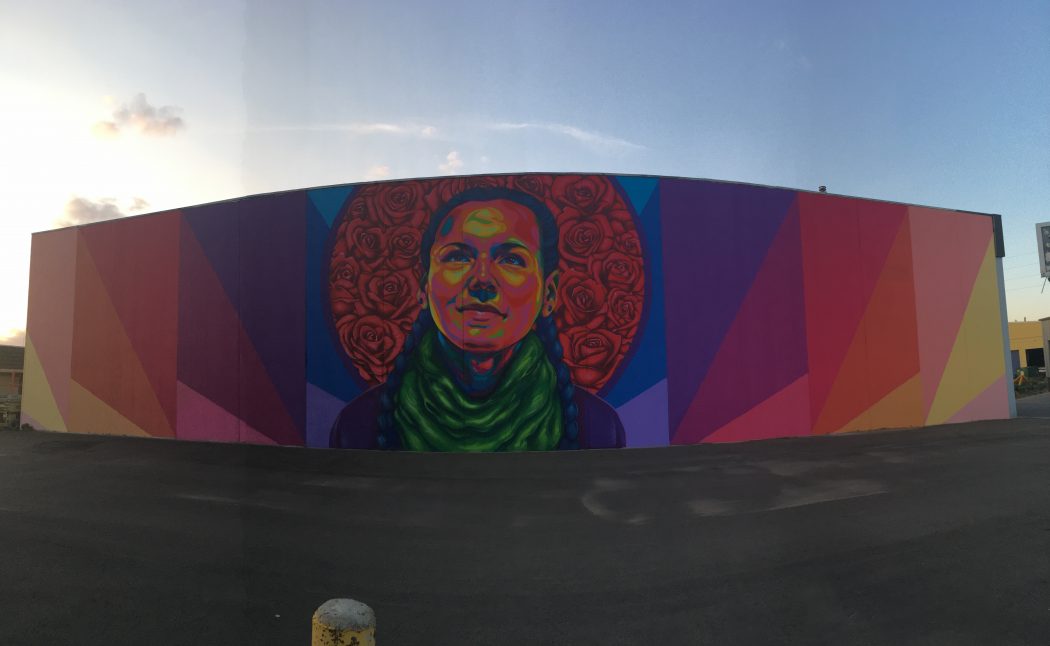 Murals and Sheds – A Perfect Match
Two of our Denver locations are about to get a whole lot brighter. Thanks to the efforts of local muralist Thomas Evans, we've welcomed some beautiful art at both our Grape Street and Rio locations in Denver, Colorado. These murals are a great eye-catching addition to our already colorful display buildings.
Mr. Evans, known in the community as Detour, approached our Marketing team with plans for a mural on the annex building next to our Grape Street factory. "We've had a lot of issues with graffiti and tagging on that building. We're thrilled at the idea of beautifying the area," says Marketing Vice President Phil Worth. With approval from Tuff Shed, Detour got to work.
The mural features his friend, Cindy Cervantes, who works as a mentor in the Denver community with the organization Queenz of Hip-Hop. Cervantes is both humbled and happy to be featured in the mural. "I still can't believe that it's me up there."
We were so happy with Detour's work that we commissioned him to paint another mural near our showroom on Rio Grande Boulevard.
Check out the full story of the Grape Street mural here: http://denver.cbslocal.com/2017/07/01/mural-thomas-evans-detour-i-70/