Home office sheds are growing in popularity but this one is a new take on the trend. Brad Dicharry and his wife work from home and they needed a space that was large enough to accommodate both of their workspaces. What they created with the help of our Iowa City team became quite the upscale workspace.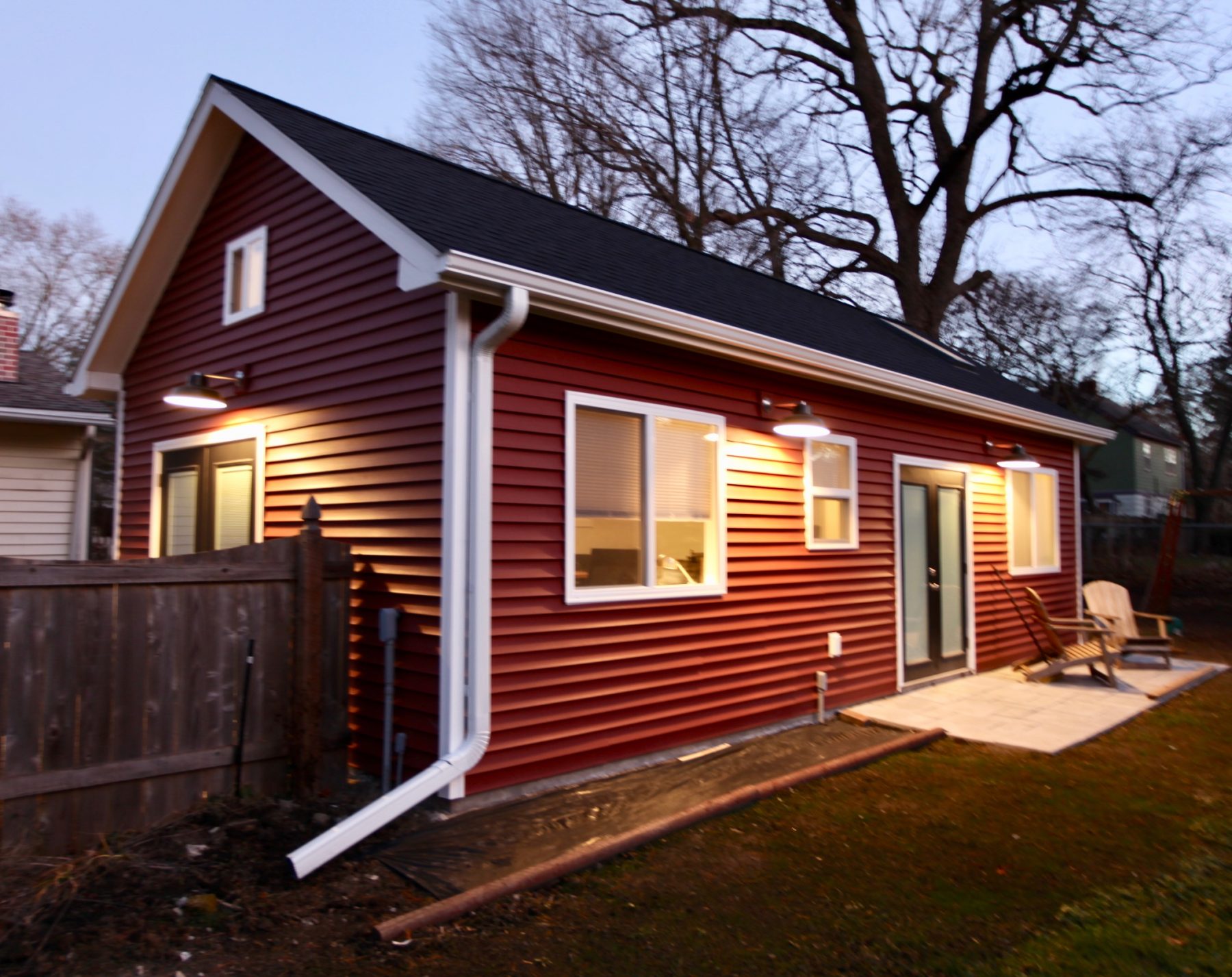 Brad and his wife decided that a 16×32 Premier Pro Ranch garage would fit their needs best. It has a quite a few customizations but one of the most noticeable additions is the 8:12 roof pitch. The interior is split up into to two spaces, one large work area and a smaller, private office.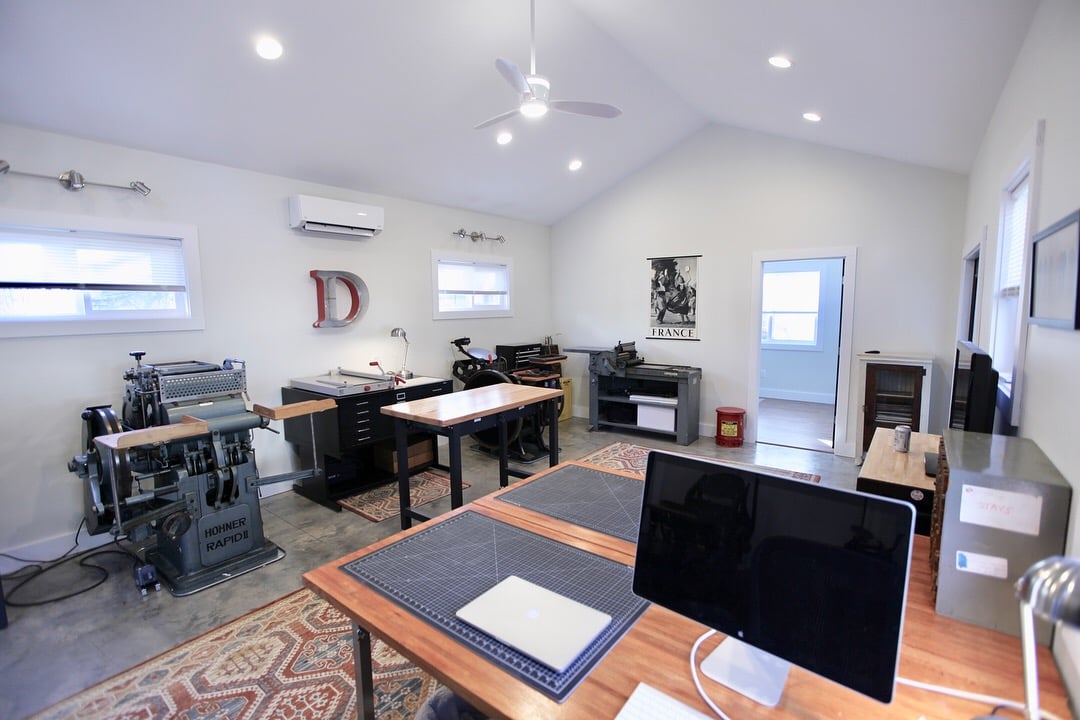 What really makes this office stand out are all the finishing touches. Exterior lighting and a cement patio make the building welcoming, even after work hours. The interior of the building was finished out with the help of a subcontractor and the décor rivals any trendy workspace.
The Dicharry's are pleased with the finished product. "We've settled in and we're really enjoying it."