Every workspace needs a great light source, and this Mason Jar Lamp is just right. With it's rustic, industrial style and simple construction it's the perfect addition in the garage, man cave, or craft shed. This quick DIY project will be lighting up your space in no time.
For this project you'll need:
Mason Jar
Light Fixture
(1) 36" Galvanized Plumbing Pipe
(2) 5" Galvanized Plumbing Pipe
2 Right Angles
2 Hose Connectors
Lightbulb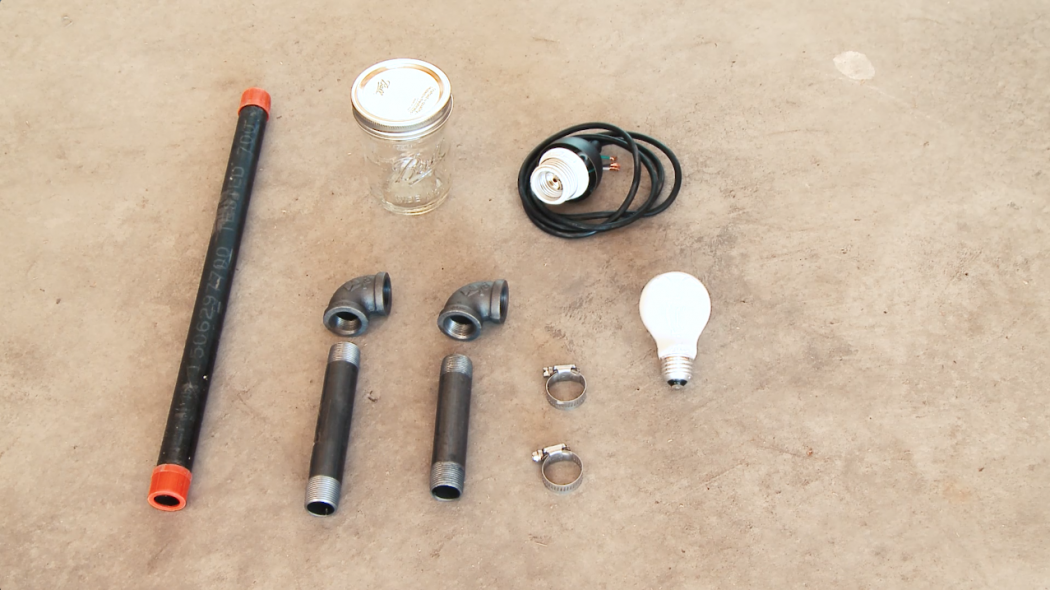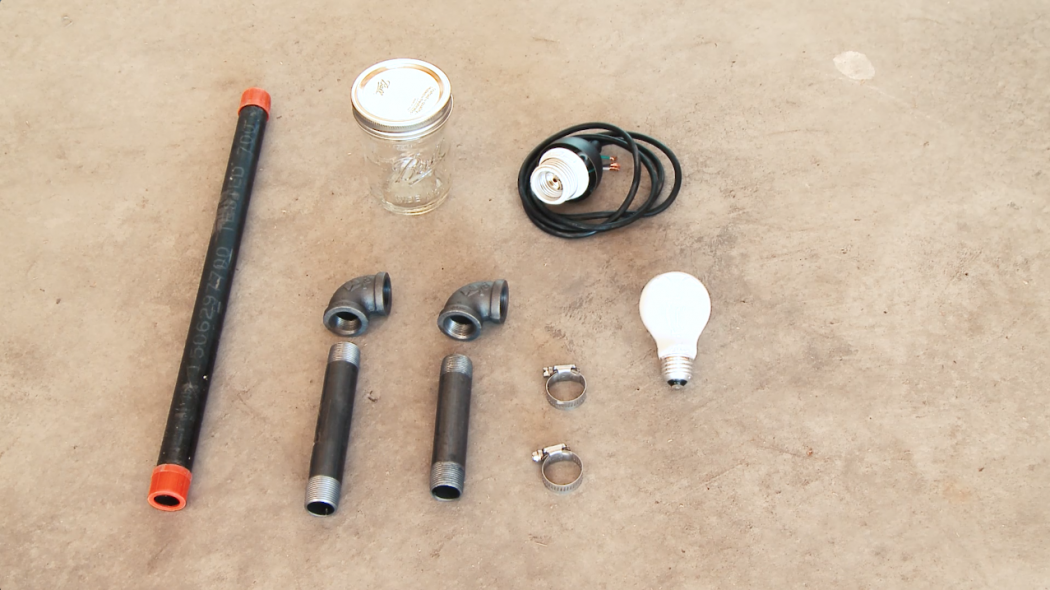 Measure the height for the lamp along the wall you'll be placing it. Take in to account the height of the projects you'll be working on. We marked out a height that would keep our space bright without the lamp being in the way of our work.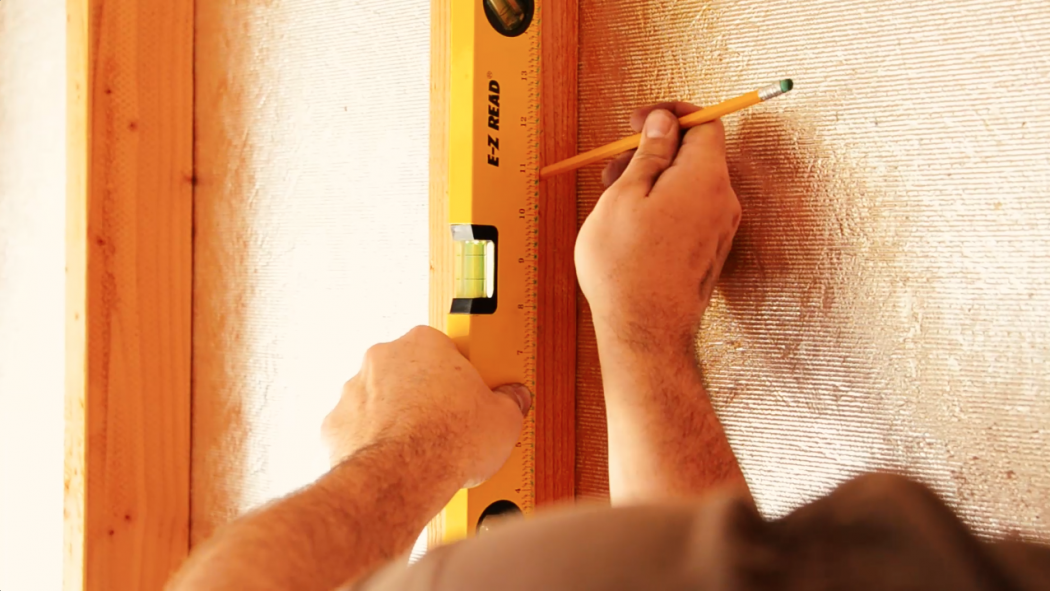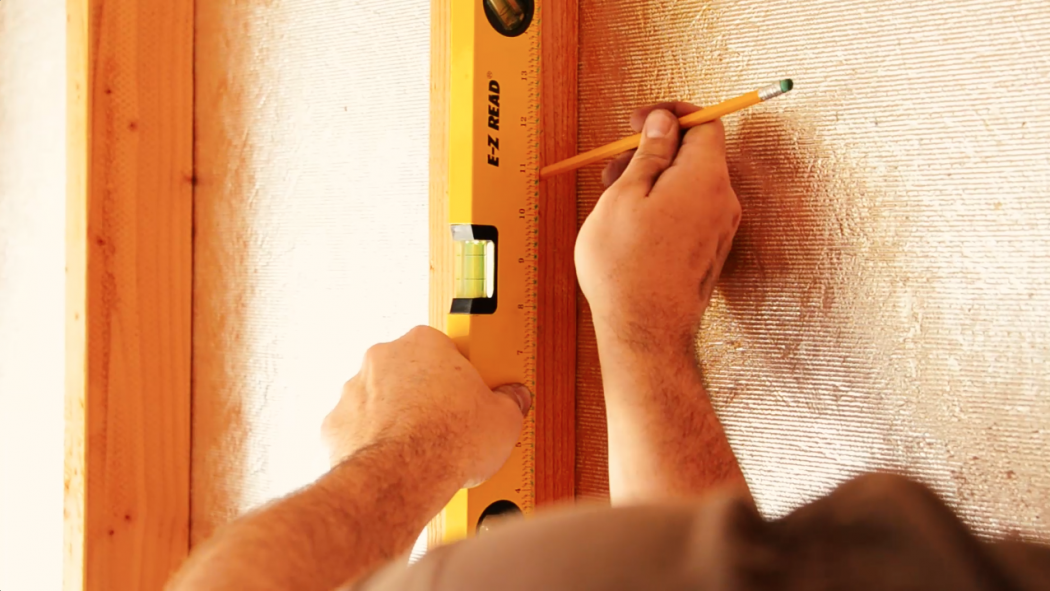 First, begin assembling the plumbing pipe in an upside down J formation. While you're fitting the pipes together, guide the cord from the light fixture through as well. We found that it was easiest to run the cord through during the assembly rather than when the pipes are already put together. When the lamp is assembled you can set it aside.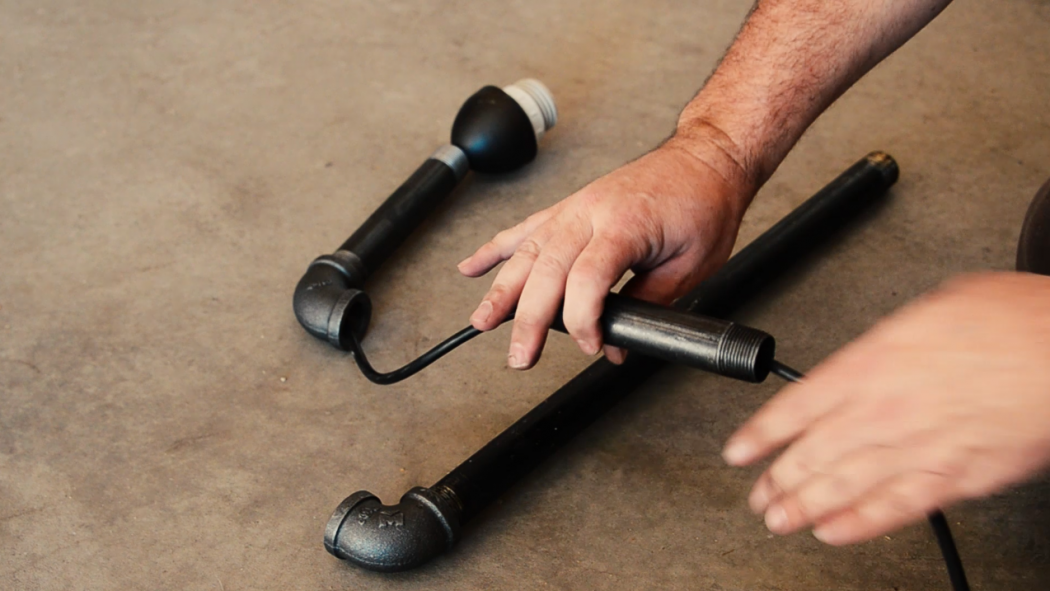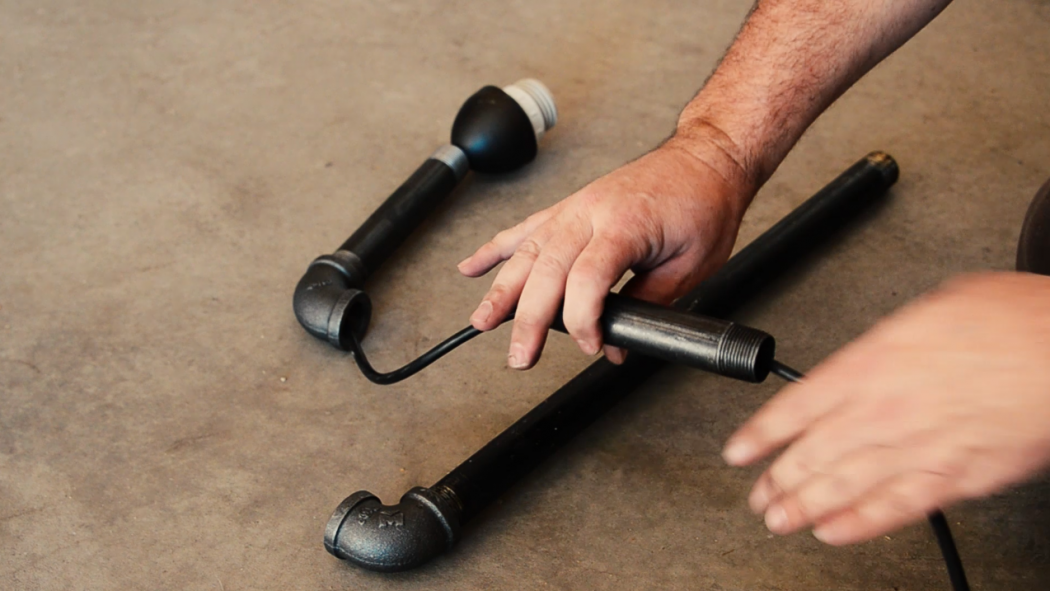 Now, use wood screws to attach the hose clamps to the wall. Use the marks you made earlier to keep the lamp at the height measured. As you're securing the hose clamps continue to measure and level the clamps to be sure the lamp will be straight. After the hose clamps are attached and level you can loosen them for the lamp fixture.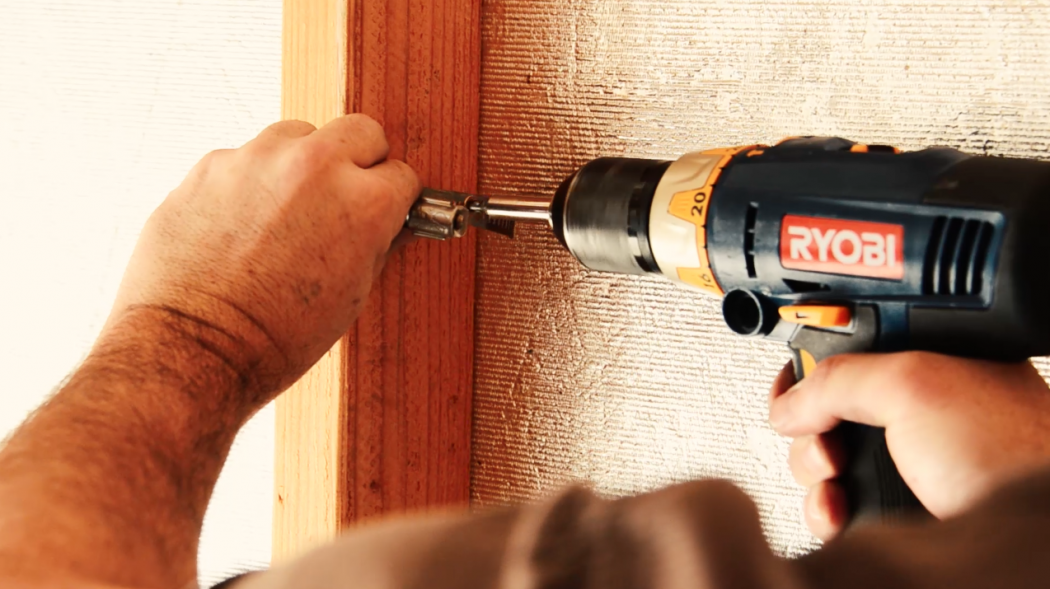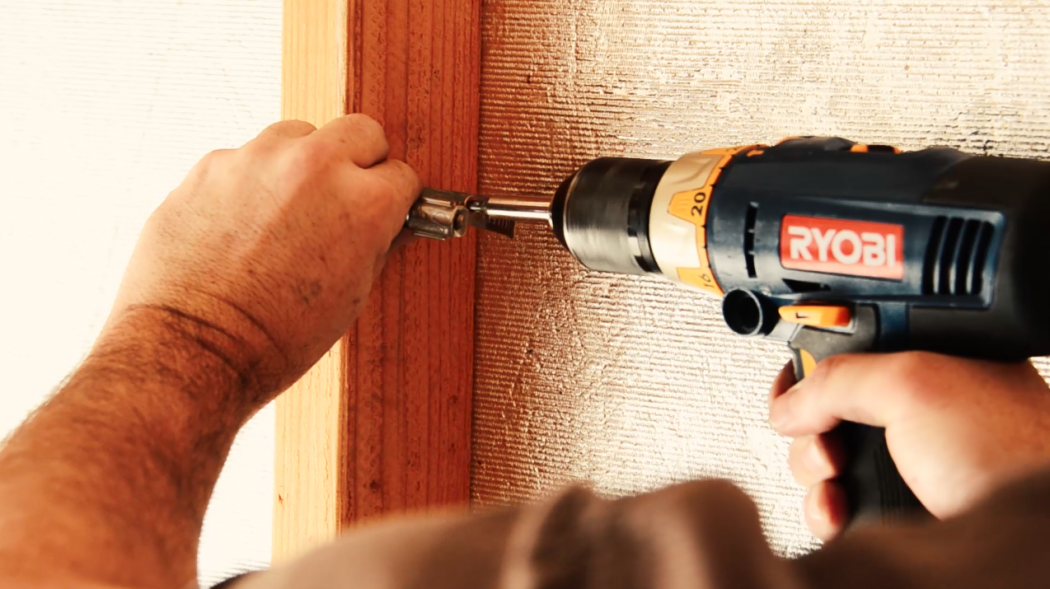 Slide the pipe through the clamps and tighten the screws. It's easiest to use a flathead screwdriver or a flathead attachment on a drill to tighten the hose clamps. The flathead will provide more leverage and produce a tighter hold with the hose clamps.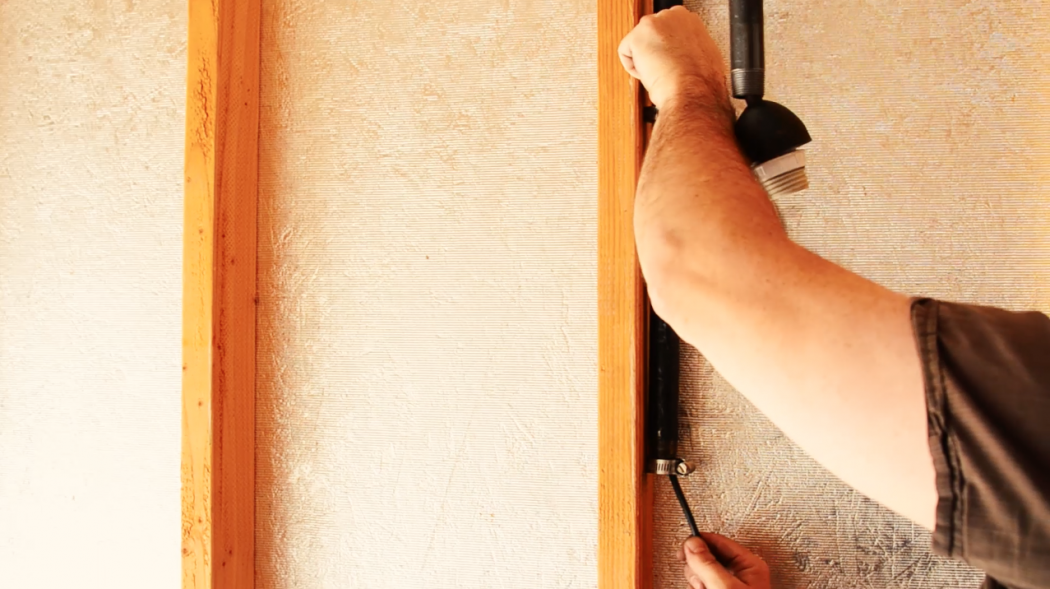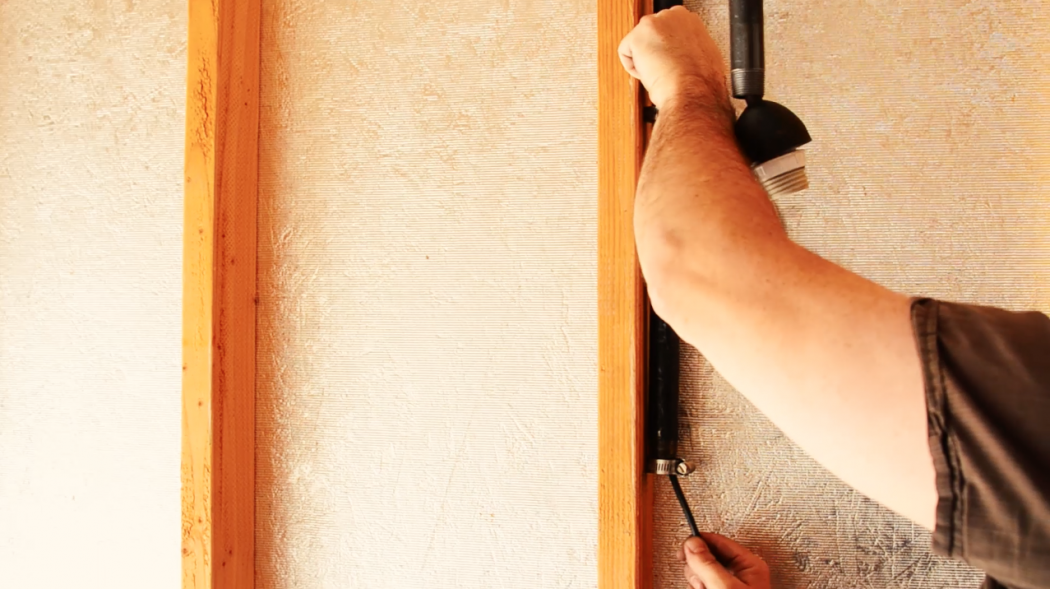 Next, drill a hole for the socket in the lid of the mason jar. Be careful of the sharp edges on the lid. Fold down the rough edges with pliers, but keep the shape of the hole intact.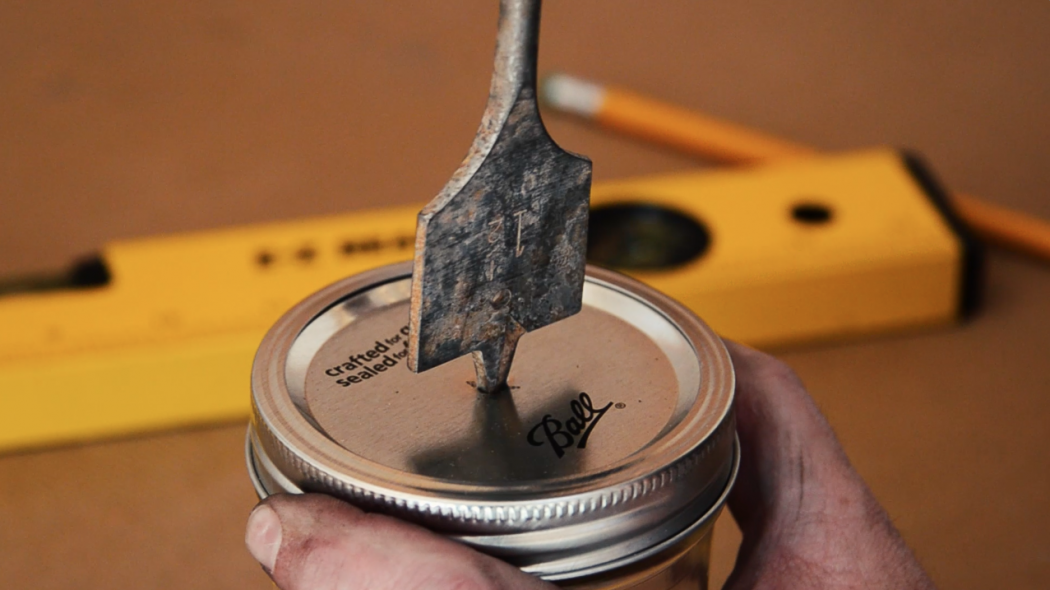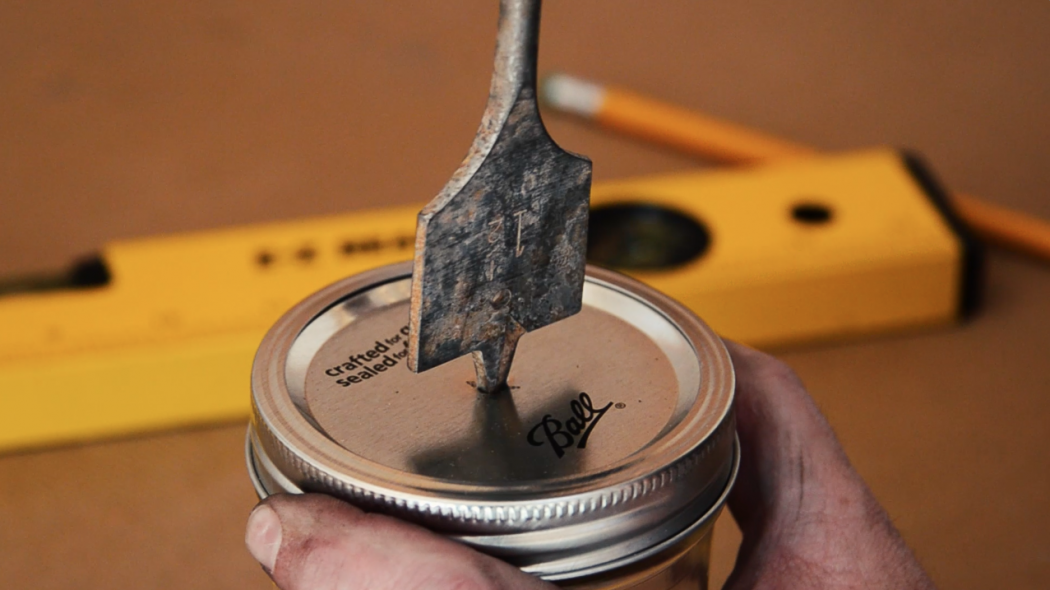 After the edges are folded, push the socket through the lid of the mason jar. When the socket is secured, attach it to the pipe fixture.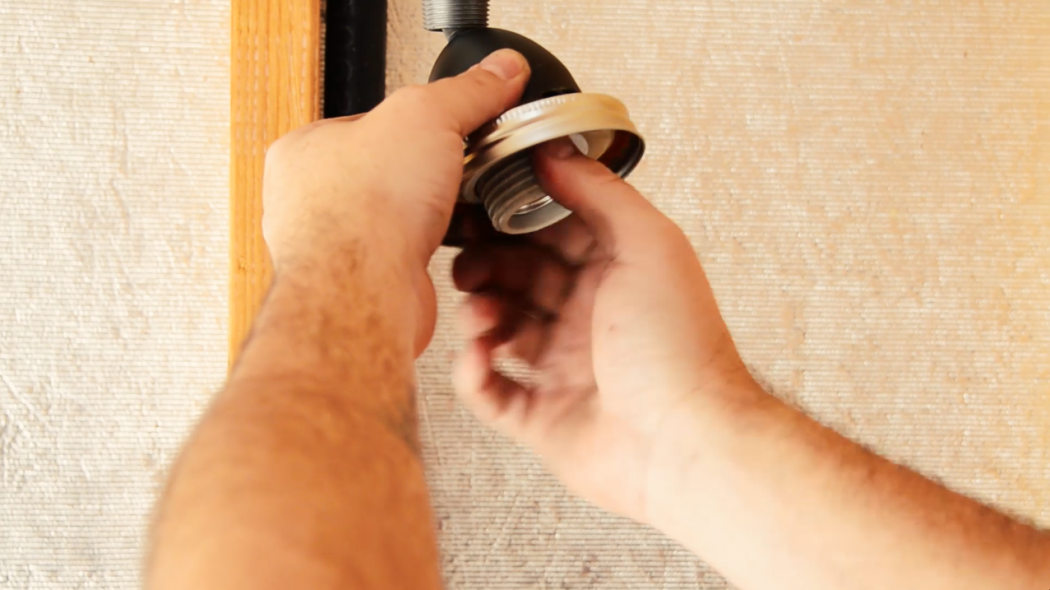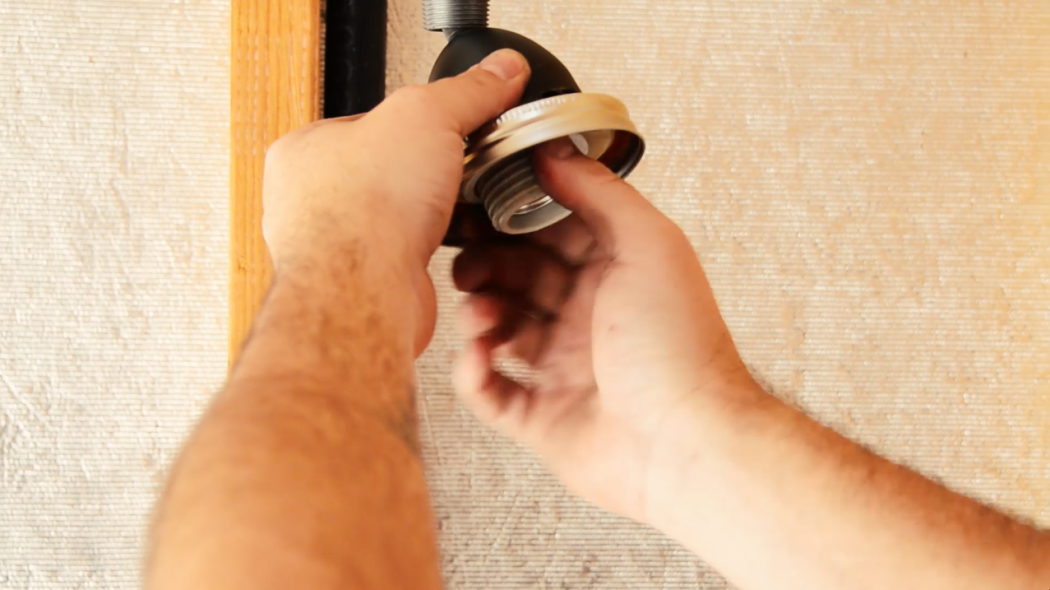 Now it's time to screw in the light bulb and attach the mason jar. Light it up!
[av_video src='https://youtu.be/UOJiB21Q1Ls' format='16-9′ width='16' height='9′ custom_class="]