Podcast listenership is estimated to hit 100 million plus in the US alone this year. With the popularity, it's no wonder podcasters themselves have begun turning to Tuff Shed for studio space solutions. That includes our new friends, "Lightening and Holman" at The Truck Show Podcast. They contracted with Tuff Shed to build their own dream studio and the results are incredible.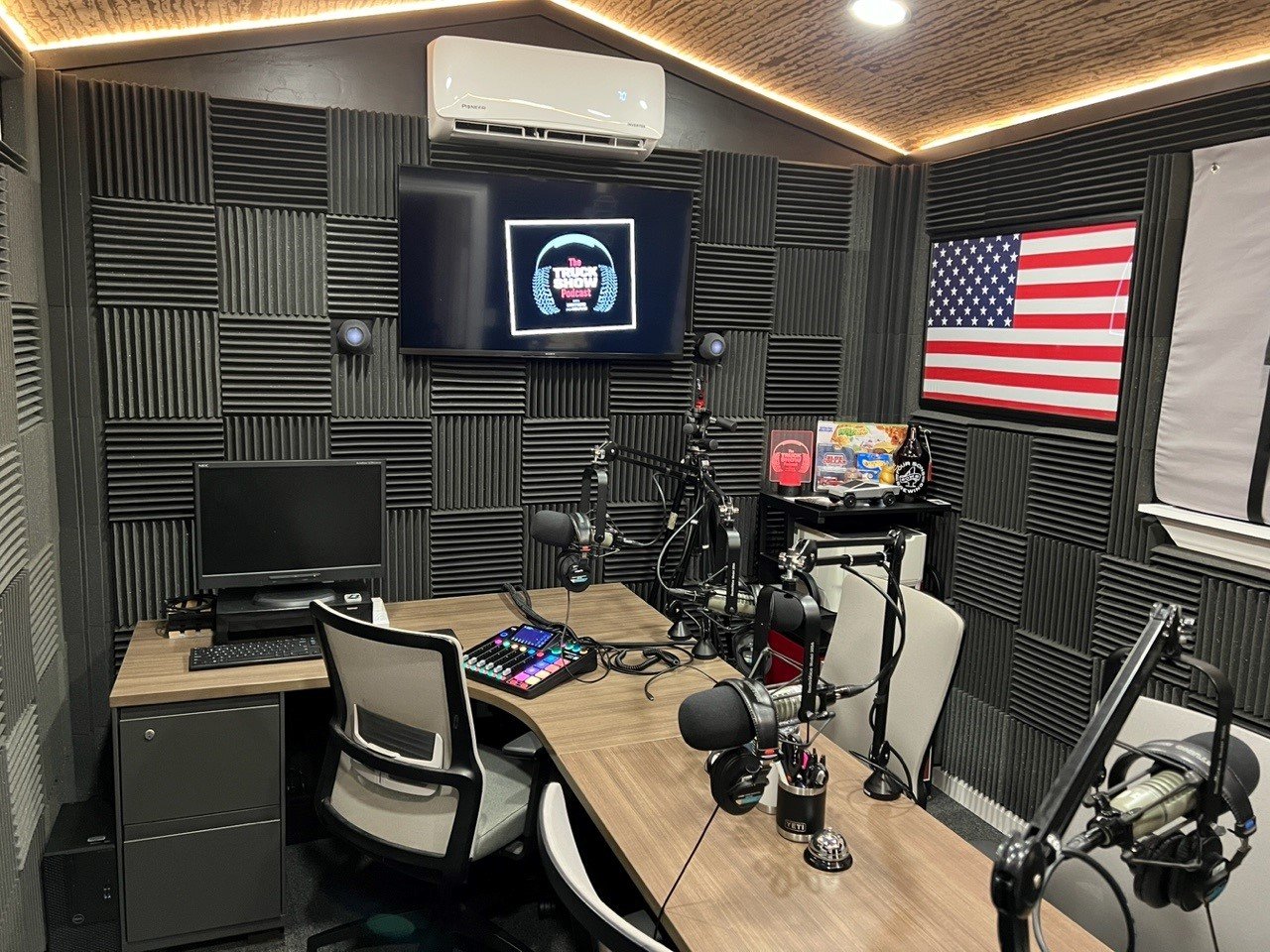 One half of the duo, Sean Holman, whose backyard the shed resides in, worked closely with Tuff Shed throughout the process.
"I was short on time and needed as close to a ready-made solution as possible," Sean says. "I thought Tuff Shed had the right mix of customizability, quality and price."
A PREMIER PRO RANCH BACKYARD STUDIO
The shed is a 10 X 12 Premier Pro Ranch, and the hosts put in a lot of additional customization themselves, including soundproofing, climate control, electrical throughout and even an exterior ON AIR light to let visitors know when they should remain undisturbed.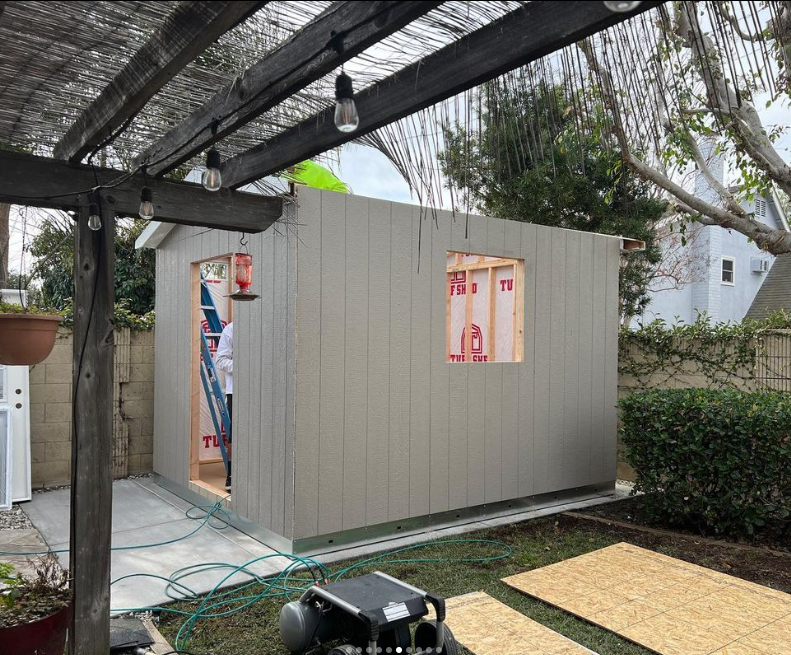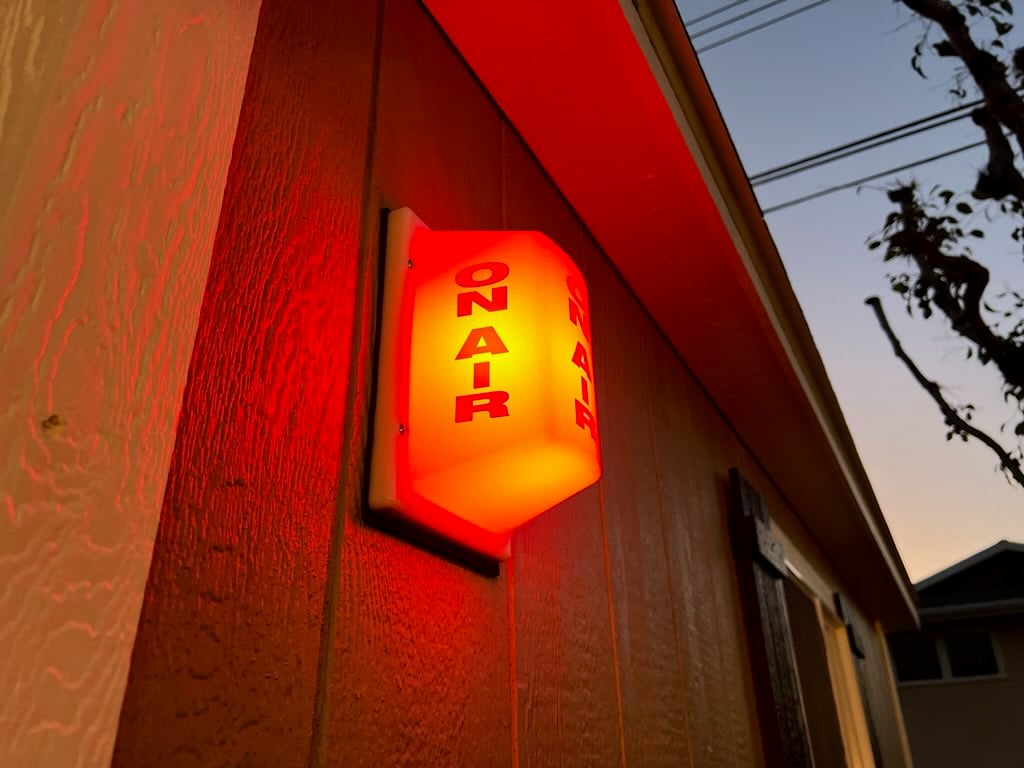 "The best part is that it doesn't look out of place in the back yard, and it actually looks nicer than our house in some ways," jokes Sean. "Because it's nice, my wife doesn't mind having it in the back yard and likes to show it off."
Sean and his wife aren't alone in showing it off. During the process, word of the 'Pod Shed' as they refer to it, spread among. Soon other podcasters were 'jealous of it', Sean says. It also was a fun project for the local Tuff Shed team, who enjoyed watching it evolve.
THE TUFF SHED DIFFERENCE
"My salesperson was a great help. I had an idea of what I wanted, but he helped me to refine it, advising me on exactly what I needed and steering me away from things I didn't," Sean notes that the communication didn't end there. "He gave me his cellphone number and when I had questions, he was a text away and responded quickly. He was friendly, knowledgeable, and seemed genuinely interesting in my project."
As for the process itself, Sean says he was surprised by it. "Honestly, the whole process was super easy. From the time I put down the deposit to the time it was erected, everything was incredibly seamless. It was fun to watch the guys build it out in the backyard and see how these things go together."
The 'Pod Shed' is going to get a lot of use and, being in one of the harder hit areas of California's recent wet weather, means the show's hosts need to be able to trust the building.
BUILT TUFF
"Tuff Shed has a generous warranty that gives me peace of mind that this investment will last, and it survived the recent Southern California deluge without any leaks or water making its way into he shed," Sean says.
Start your podcast studio journey, or whatever you need your own personal shed for, today by clicking here.
Also, make sure you check out the The Truck Show Podcast as well to keep up with the latest on their 'Pod Shed' journey. You can find them at www.truckshowpodcast.com or our Instagram @truckshowpodcast, my personal Instagram is @seanpholman.