During the holiday season, festive Tuff Shed buildings pop up all across the country. We're highlighting some of our favorite holiday sheds, from seasons past and present. Be sure to keep an eye out for any decorated Tuff Shed buildings in your neighborhood!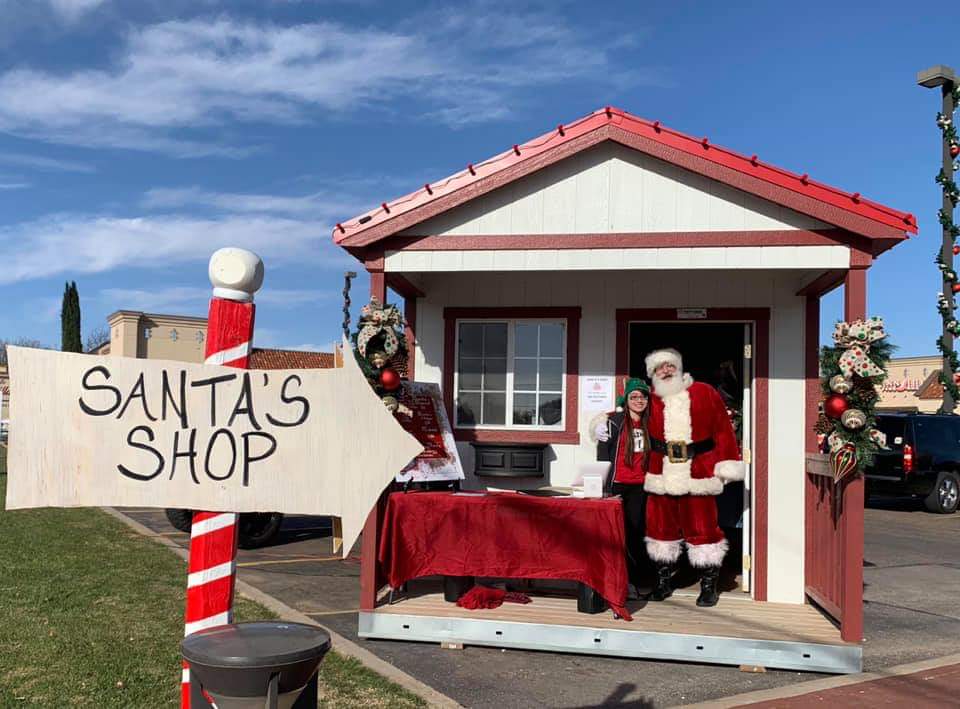 Lubbock Santa Village Shed
This Premier PRO Ranch Weekender has been transformed into Santa's Headquarters in Lubbock, TX. With a festive candy cane color scheme and seasonal decorations, it's the perfect place to chat with Santa and catch him up on your list.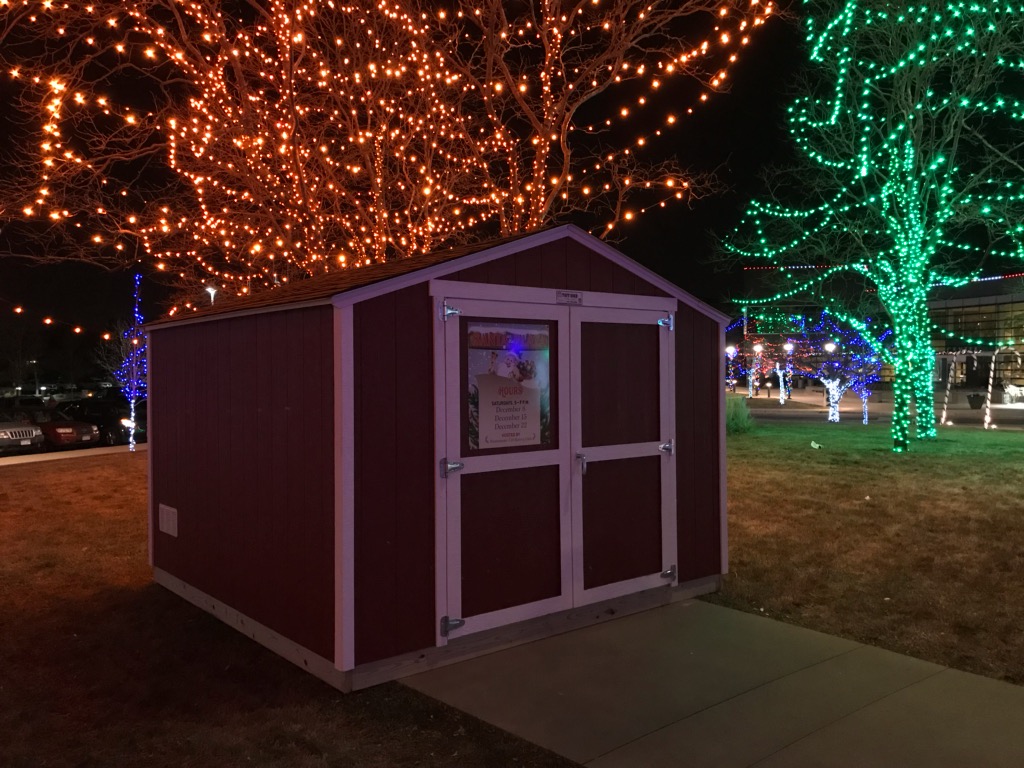 Westminster, CO City Hall Shed
While this shed isn't decorated itself, the lights in the trees around it really give it a merry glow. You can find this shed and the holiday display at City Hall in Westminster, CO.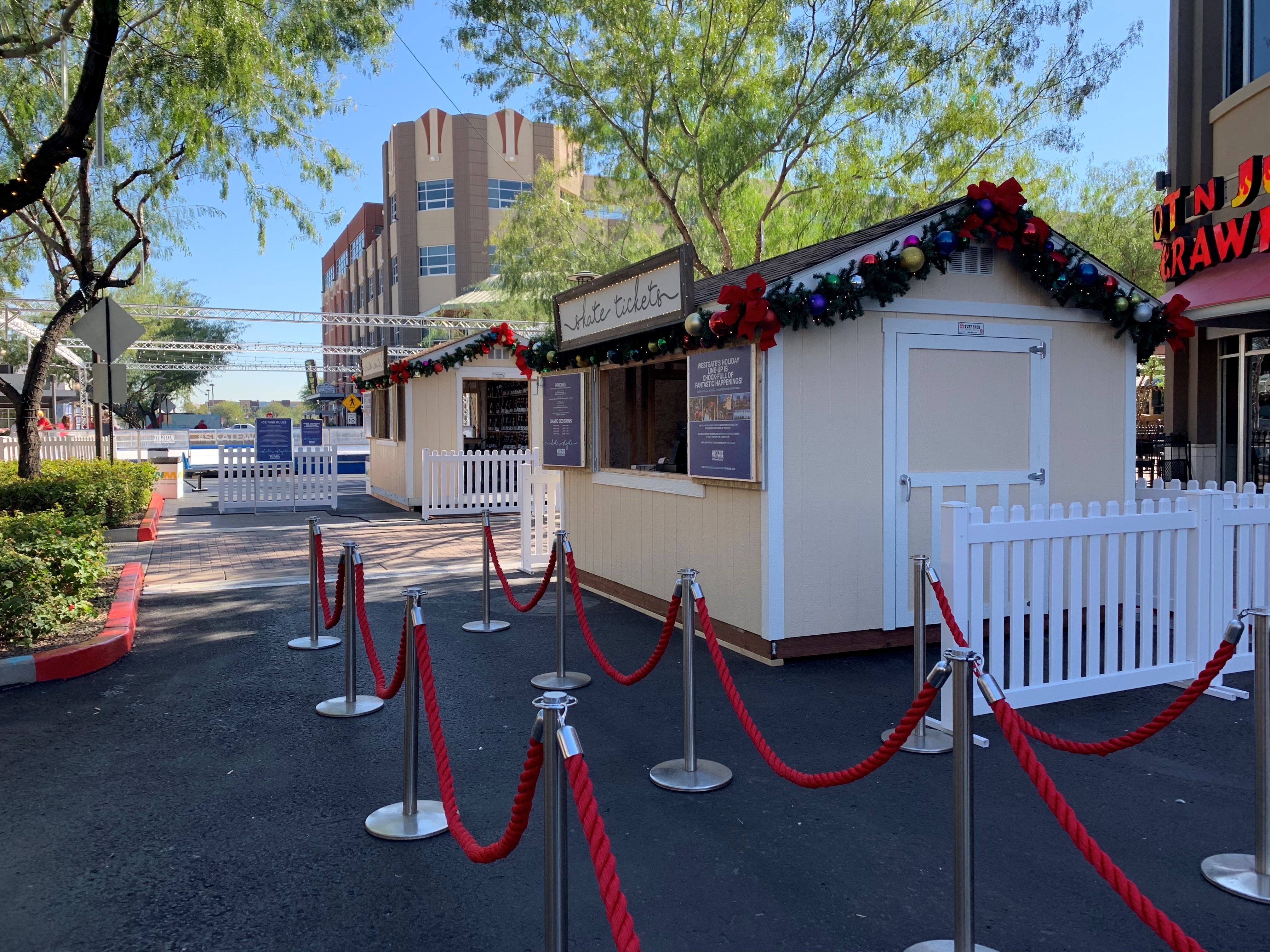 West Gate Ice Skating Rink
The Westgate Entertainment District in Glendale, AZ is home to these little skate shack sheds. These two buildings are a great example of how a little garland can go a long way in adding holiday cheer to your backyard shed.
San Antonio Christmas Showcase Sheds
            Every one of these jolly sheds would be right at home at the North Pole. Our San Antonio, TX team had a great time designing a custom Christmas tree shed and Santa chair for this home show display.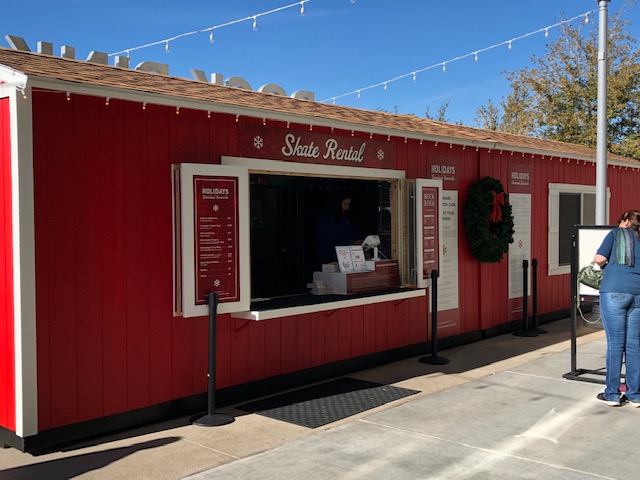 Las Vegas Skate Shack
            If you're out skating at the Downtown Summerlin Shopping Center in Las Vegas, NV you'll find these two skate shack sheds. Even just a few simple decorations can make a shed cozy this season.