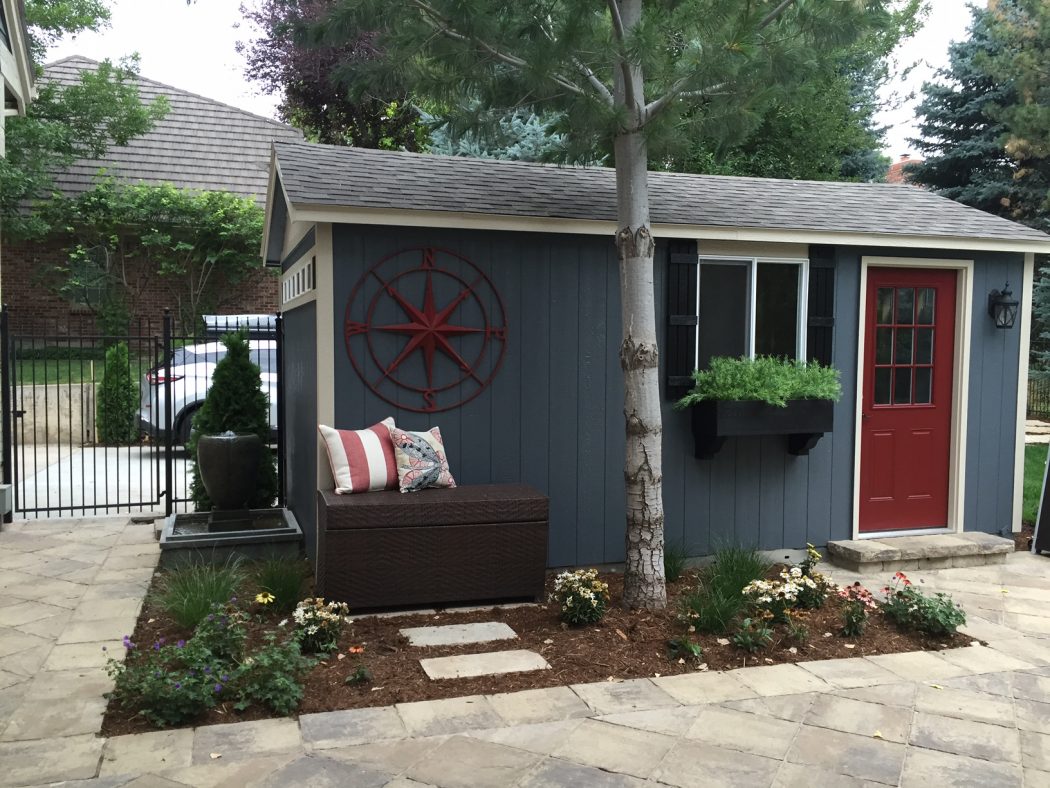 It's something we hear often- "I didn't know a Tuff Shed building could look like that." Such was the case with Shannon Sisler, and her dream of a backyard outbuilding. With strict HOA guidelines and ordinances to follow, Shannon was in search of a very specific type of storage building.
She first began her search on Pinterest and Houzz. Through her search, she found that a stylish storage solution was within reach. With a plan in mind, she decided to check out her local building suppliers. Immediately when Shannon arrived at the Tuff Shed Sales Center, she knew she had found her answer. Armed with photos of particular styles and customizations she had in mind, Shannon toured the display buildings and decided on a 10'x16' Pro Ranch model.
When Shannon first told her neighbors that she was putting in a backyard shed, they were less than enthused. With worries about property value decreasing with an unsightly plastic or tin building and HOA guidelines not being met, she had to find a way to better express her idea. "I started referring to my new building as a clubhouse, which brought a lot of people around to the idea" says Shannon. She also had a detailed plan to turn her new building into a backyard showpiece.
As soon as her new building was installed, she got to work customizing the Clubhouse. Shannon ordered the Pro Ranch unpainted so she could match the paint color to her home. She also installed siding in the top gables to match her home as well. The window box is a custom piece too. Shannon put quite a bit of work into her back patio and wanted to be sure that every piece of her backyard fit together perfectly, so she installed a window box that matched the style of her pergola. With all the customizations, Shannon's neighbors turned into Tuff Shed enthusiasts.
While the exterior of the Clubhouse is certainly eye-catching, the interior has a dose of style as well. Separated by a partition wall, one half of the clubhouse is used as a hangout, complete with a couch and seating area, TV, and desk. The other half is used for storing bikes and other outdoor toys.
Whether you call it a shed, a clubhouse, or an outbuilding, this Tuff Shed Pro Ranch is certainly a welcome addition to the Sisler home.