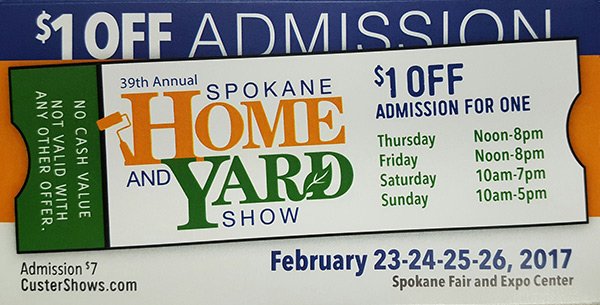 TUFF SHED has been America's leading supplier of storage buildings and garages for the past 30 years. We are committed to providing quality products and service to our customers across the country, including those in the Spokane area. TUFF SHED Spokane provides customers with storage options to fit every need and budget. TUFF SHED Spokane serves the entire Spokane, Washington area, including Eastern Washington area including the North Idaho panhandle and Northeast Oregon.
Every TUFF SHED building is constructed with high-quality materials and includes free installation, innovative engineering and design, and industry-leading warranty coverage. TUFF SHED also caters to the specific needs of customers in the Spokane area and constructs quality buildings built to withstand everything from heavy snow loads to hot temperatures.
TUFF SHED Spokane provides a variety of storage solutions including storage sheds, installed garages, specialty structures and custom buildings. We offer a wide variety of garages in the Spokane area, helping to protect your vehicle with both attached garages and detached garages. So whether you're looking for a quality constructed portable building or pump house, TUFF SHED Spokane has a building to meet your needs.
We are very pleased with our Tuff Shed product. Brandon was great to work with and made sure everything was done exactly how we wanted it.
Quality and service are excellent.
Very fast, very courteous, and very knowledgeable.
We enjoyed working with your team, from start to finish! Everyone was very helpful, knowledgeable, and professional. We have already recommended you to all of our family and friends. Thanks for a great job, and keep up the good work! God bless.
415 N Thierman Rd
Spokane Valley, WA 99212
Phone: (509) 535-8833
Fax: (509) 535-5075
Hours
Mon-Fri: 9am – 5pm
Sat: 10am – 4pm
Sun: By Apt
4218 W. Clearwater Ave.
Kennewick, WA 99336
Phone: (509) 735-7219
Fax: (509) 736-0704
Hours
Mon-Fri: 9am – 5pm
Sat: 9am – 5pm
Sun: CLOSED